Uncertainty over schedule as tourists and NZ Cricket work through negotiations over itinerary.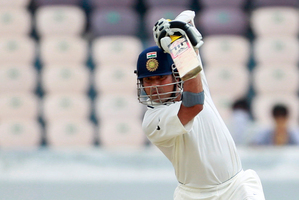 Curious goings-on involving India have added intrigue to the scheduled visit by the game's richest nation to New Zealand next summer.
According to the Future Tours Programme, which is supposed to govern the planning of itineraries through to 2020, India are due in New Zealand in February-March for a full tour of three tests, five ODIs and one T20 international.
However, the Indians flagged that they wanted to trim the length of the visit, at least partly to tie in with hosting the Asia Cup.
Negotiations between the two countries have been lengthy.
Now the Board of Control for Cricket in India has opted out of hosting the Asia Cup - which involves Pakistan, Sri Lanka, India and Bangladesh - citing a packed international schedule.
Instead, Bangladesh has stepped up and said it will run the tournament with likely dates from February 24 to March 8.
That cuts slap bang across the period New Zealand Cricket anticipated having India in the country for a high-profile tour, their first since 2009-10.
One report claims the BCCI has said its priority is negotiating the itinerary to New Zealand, which it wants trimmed from the originally listed three tests, five ODIs and one T20. It was understood India preferred a two/two/two split, which NZC chief executive David White said recently was not the case.
Yesterday White said he hoped negotiations, and a confirmed itinerary, were not far off.
"Nothing's been decided. We are working through the details but I think [the schedule] could be done within the next couple of weeks."
The main stumbling block appears to be timing. White ruled out any idea that the Indian visit could be split in two, one part before the Asia Cup, the second after it has finished.
One reading of the situation is that the BCCI is finding NZC reluctant to bend to its wishes.
A report by an official claiming intimate knowledge of the negotiations described it as a case of India facing "hiccups" in persuading NZC to change the itinerary. NZC already has the West Indies coming in early December for a lengthy tour, which involves three tests, five ODIs and a T20.
It will run into late January, which means it will push up against the arrival of the Indians.
Among the positives of the Indian visit, whatever its duration, will be the prospect of a final chance to see the great Sachin Tendulkar in action.
On India's last visit, it seemed likely that would be his curtain call on these shores. However he's still trundling along, although by no stretch the batsman he once was. The question of when he packs the game in appears to lie with the player, cricket's greatest runmaker.
You wouldn't fancy being the Indian official who shoulder-taps him that it's time to pack his bag for the final time.