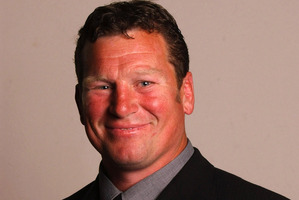 A lot has been written about rugby players on the booze. Have things changed that much from your day? Did you enjoy court sessions as a way of bonding?
Wayne, Glenfield
Wayne, I was lucky enough to play in both the amateur and professional eras and without question the attitude to drinking and how the players are allowed to conduct themselves in public has changed. With money and professionalism has come a lot more responsibility - to the game, its sponsors and the other stakeholders.
These people expect a certain level of commitment and this needs to be given 24/7, no compromises. This is just the reality of being a professional sportsperson. With rewards comes demands, we all know that.
Back in the amateur days the court session was seen as a reward for a good performance and some of my fondest rugby memories come from these - sitting shoulder to shoulder with the likes of Robin Brooke, Frank Bunce and Andrew Mehrtens to name a few after a hard-fought victory. During the week these lifetime friendships were formed and then cemented in the sheds after.
My advice to the modern rugby player is: get home before the witching hour. Enjoy the company of your teammates and opposition, celebrate the win, we all know how hard they are to achieve, but get home before midnight. Only bad things happen after that hour.
Does this period remind you of 1987-1991 when Alex Wyllie was unsure how long to hold on to some of his old-stagers for? I'm worried several of our key players will be past their best in 2015. Are you?
Mike W, Palmerston North
Mike, one of the great things about New Zealand rugby is our ability to learn from the past, implement any changes and become stronger from it. Which is why we continue to dominate world rugby.
These learnings regarding ageing players from the 1991 RWC campaign will not be lost on Steve Hansen, just like the need to bring in leadership groups wasn't lost on the '99 campaign, after the departure of Fitzpatrick and co in 1997, or the need for continuity in the coaching staff wasn't forgotten when Graham Henry was reappointed for the 2011 RWC campaign.
All these have had a very positive effect on New Zealand rugby.
Our history says even the greats are replaced, so as long as we have faith in our system and trust in our past I am confident we will have a well-balanced side defending our RWC crown. When dealing with ageing players the key questions Steve Hansen has to ask are - what is driving you every day? And what will you be prepared to sacrifice in your life to give us the extra 1 per cent we need to win? Tough questions that need honest answers.
Is it true that Richard Loe had scraps at training? Did you ever have a fight in training?
Rick, Auckland
Rick, I had the odd fight in training but thankfully I was smart enough not to have too many, if any, with Richard Loe. Rugby at any level is a competitive environment and when you have 30 blokes going head to head competing for positions in a contact sport sometimes things can get out of hand.
Was this such a bad thing? I don't think so because it was never more than swinging handbags and always forgotten when you left the pitch. I'm happy to report things have moved on from the bad ol' days but it sure was character-building going toe-to-toe with your good mate.