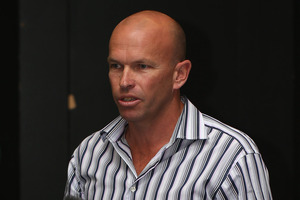 As North Korea spoils for regional conflict under leader Kim Jong-un, Rowing New Zealand is scrutinising whether it is safe to send athletes to the world championships in South Korea from August 25-September 1.
The venue of Chungju is less than 200km from the North Korean border, well within missile range. It is just over three hours from the South Korean capital Seoul by train. The countries are still technically at war; their conflict almost 60 years ago ended in a truce rather than a peace treaty.
The New Zealand squad is scheduled to travel to South Korea on August 11 but have since sought security advice from the Ministry of Foreign Affairs and Trade.
"We've started to think about it," RNZ chief executive Simon Peterson says. "We've gone to MFAT for a second opinion. We haven't alerted the athletes to this until we hear back. There is no plan B at present.
"Security for our athletes and coaches is our absolute No1 concern, over and above results."
Peterson said international rowing body FISA will visit the venue this week.
Eric Verdonk earned a bronze medal in the single sculls for New Zealand at the 1988 Seoul Olympics. He says the city was never short of a visible military presence during that era and New Zealand athletes should not be too concerned.
"Even then we drove in buses with police escorts. In fact, the security issue didn't prey on my mind until the Games after-party. It was quite an affair in the village quadrangle. These black-suited, heavily-armed ninja soldiers suddenly abseiled down buildings and forced a closure to the party. They weren't even visible on the rooftops until the clock struck midnight. It was like we were going to turn into pumpkins.
"FISA will be checking every detail to the nth degree and [North Korea's communist ally] China is reluctant to interfere because their rowing is strong at present. These world championships will be an opportunity to showcase their sporting success, even if not too many North Koreans have taken to the oars.
"I expect the world championships to proceed as planned, unless there is a major invasion. I doubt that. South Korea dots its Is and crosses its Ts. It is highly industrialised and affluent with a lot of American business interests. North Korea might be flexing its military muscle but there is too much American influence in the region for this to get far."
The New Zealand squad leaves for Europe on June 14 for the next phase of their 2013 programme. They'll compete in regattas at Henley, Eton Dorney and Lucerne before returning home and heading to Chungju.