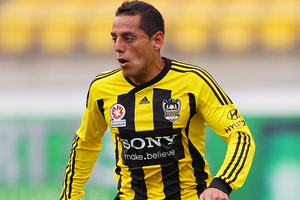 Leo Bertos is keen to sign a new deal with the Wellington Phoenix but concedes whoever is appointed head coach will have the ultimate say on his future.
The All Whites midfielder is off contract at the end of the month, but has had talks with the club about a new deal.
However Bertos says discussions have slowed recently as club bosses focus on appointing a new head coach.
He says it's understandable that the new coach will want to bring in new players, so at the moment it's just a waiting game.
Bertos says his preference is to stay in Wellington but he does have other offers to consider.