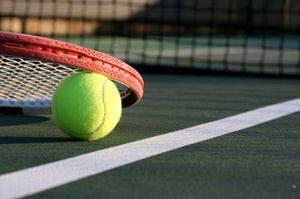 The New Zealand Davis Cup tennis side might have thought safety wouldn't be an issue when their tie with Pakistan was moved to Myanmar for security reasons, but they have been watchful of snakes since arriving in the country.
New Zealand will take on Pakistan in their Asia/Oceania Group II second round contest at the Pun Hlaing Golf and Country Club in Yangon this weekend, and have been trying to get used to the grass courts there.
"There's one court which has a very 'interesting' bounce and really, overall, the courts aren't great," Marcus Daniell said. But nor is the presence of snakes.
Daniell said they had been constantly warned by workers at the country club to "be on the lookout for snakes". Myanmar is, apparently, home to the most fatal snake attacks in the world.
It's not the only thing the New Zealand team need to worry about.
The winner of this week's tie will take on either Thailand or Philippines in September's Asia/Oceania Group II final and Pakistan will present a significant challenge.
Their top player, Aisam Quershi, is currently unranked as a singles player but is No 9 in doubles and was a finalist at the 2010 US Open. He's also won seven doubles titles, including last weekend's Miami Masters with Jean-Julien Rojer.
Aqueel Khan is ranked at 1571 along with Yasir Khan at the same ranking.
The New Zealand team is made up of Dan King-Turner, Artem Sitak, Daniell and Sebastian Lavie.
"The court will be difficult to play on and will suit their serve volley player Asiam Qureshi," New Zealand captain Alistair Hunt said. "It will be difficult to hit much from back and there won't be very many chances."
"The hotel is good, but in traffic is one-and-a-half hours' drive to the courts. It's hot and humid and it will be a difficult tie against them. The Kiwi boys will have to play well."
- APNZ