From the tragedy of Ryder to the bizarre Collins affair, it's got little to do with the game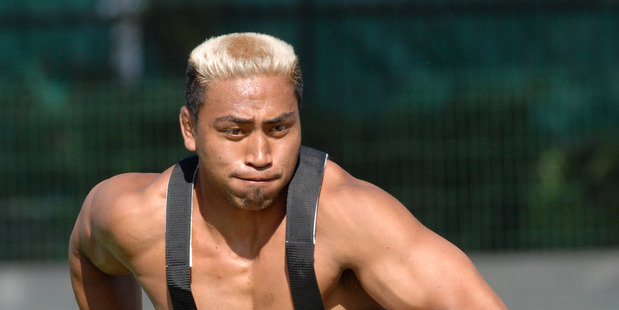 It's surely time to retire the sporting mantra that "what happens on the field stays on the field".
For two reasons: first, the current generation is far less inclined to remain tight-lipped over what has occurred on the field, particularly if they were disadvantaged by it; secondly, what happens off the field increasingly overshadows what takes place on it.
Sport has jumped the tracks and is ploughing into the wider culture like a runaway train.
Last weekend's Formula One Malaysian Grand Prix generated a moderately interesting controversy. With 10 laps to go, Red Bull drivers Mark Webber and Sebastian Vettel were first and second respectively. Team bosses told them to hold those positions. Webber followed the instruction and turned his engine down; Vettel ignored it and attacked.
After several near collisions, Vettel overtook Webber and went on to win. Afterwards Webber made no attempt to conceal his bitterness or his low opinion of his teammate, triggering speculation that the most successful pairing in recent motor racing history is heading for a divorce.
As sports stories go a pretty good yarn, but if you blinked you would have missed it.
The biggest "sports" story of the year has been Oscar Pistorius. The biggest "sports" story of the past fortnight has been Jerry Collins, supermarket samurai. And as I embarked on this column, news came through of the sickening attack on Jesse Ryder. Given the extent of Ryder's injuries, the question that has exercised cricket followers these past few years - will we ever see the full flowering of his remarkable talent? - seems utterly unimportant.
It's predictable, maybe even inevitable, that Collins should have wound up in such a bizarre predicament. He was always a contradiction, the loner in the ultimate team game, the tersest of men in private interactions who turned into a homespun philosopher and phrasemaker the moment a camera was pointed at him.
And a man who did things his way, with little regard for the consequences - for himself or others.
As his cousin Tana Umaga wrote in his autobiography: "I always made an effort with young players in the belief that if I passed on my knowledge and experience to them, they could avoid my mistakes. (Jerry says he wants to make them; I just shrug and say okay.)"
Questions abound. Collins' playing contract had expired, so if he felt threatened, why didn't he get on a plane? And what's up with the Yakuza if Japan has to import gangsters from Brazil?
It seems all's well that ends well. Hopefully, Collins will now finish his career where it began. He has dropped off the radar in recent years, so it's easy to forget that he's only two months older than Richie McCaw. While he has gone to some lengths to be different, it is for the most part an engaging difference and, let's face it, professional rugby in this country needs all the characters it can get.
But the week did provide some solace for sporting romantics.
Tiger Woods is in a new relationship and back on top of the world golf rankings. These developments will be welcomed by those who love a comeback and, gratifyingly, will stick in the craw of those strident moralisers whose piety doesn't extend to heeding the Christian message of forgiveness.
Then there was the cricket. Could there be a better example of sport's capacity to generate drama and showcase grace under pressure than the Eden Park test?
While curmudgeons complain about the artificiality and commercialisation of contemporary sport, things can't be that bad when the nation is transfixed by a sporting contest that ends in stalemate after five days of intense endeavour and featured such quirky heroes: a lanky, laconic 34-year-old journeyman whose journey had seemed likely to peter out in some somnolent provincial setting, and a batting bunny who sounds like a P.G. Wodehouse character yet wears a turban and who sauntered into an almost unbearably tense situation with a grin like a neon sign.
We should savour these moments because the trend is clear.
Here's Umaga again, reflecting on a 14-year career in which he became the first Polynesian New Zealander to captain the All Blacks and one of the few Kiwis to have played more than 300 first-class games: "I guess it says something about the way rugby has changed over that time and the sort of society we live in that, after all that, some people will remember me as the man who stated the obvious - rugby isn't tiddlywinks - and donged a teammate with a handbag."