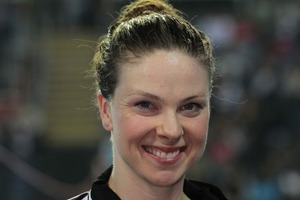 New national swimming bosses believe the key athletes have produced encouraging performances at the State New Zealand Open Championships that finished in Auckland last night.
Five swimmers produced 14 performances under the tough FINA A qualifying standards for July's World Championships, while a group of young hopefuls pushed their way into the reckoning for selection.
Swimming New Zealand's high performance director, Luis Villanueva, who took up the post in January, said he was pleased with efforts from the core of London Olympians.
"Our main leading swimmers from the Olympics have all performed strongly this week. That is encouraging given that this is only a few months after London and of course there have been changes that they have had to deal with," he said.
The key performances were led by world champion Lauren Boyle (North Shore) who set FINA A times in the 200m, 400m, 800m and 1500m freestyle, ranked in the top 11 in the world three of the four.
Wellington's Gareth Kean (Capital) made a welcome return to form to qualify in all backstroke distances and took out the men's 100m butterfly as well.
North Shore's Glenn Snyders showed that his move to California has been beneficial, qualifying in all breaststroke distances.
The championships were also highlighted with outstanding performances from Paralympic stars Sophie Pascoe and Mary Fisher who bagged nine world records between them.
Fisher (Capital) stole the limelight yesterday with two world records, clocking 1.17.25 in the heats of the 100m butterfly before taking a further two seconds off in the final to finish with a 1.15.17. She claimed the national title and 23 year old Bryall McPherson from Laser Mt Eden took second.