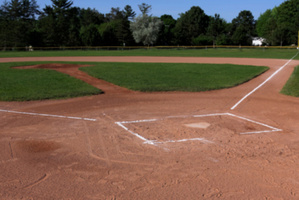 New Zealand women's softball coach Naomi Shaw hopes to pull of a "coup" after today naming Nyree White in an extended national team squad.
White, a pitcher at Division I school Stanford University in the United States, is a virtual unknown in New Zealand softball, but her father is rather familiar.
Mike White was an ace on the mound for the Black Sox over two decades, pitching a perfect game to win the 1996 world championship final against Canada before switching allegiances to the United States.
He is now a head coach of the University of Oregon women and daughter Nyree, 20, is a sophomore pitcher at Pac-12 conference rivals Stanford.
She played for the American junior national team in 2011 but also holds a New Zealand passport, prompting Shaw to name White in the squad to prepare for this year's Gilley's Shield interstate competition in Australia and next year's ISF World Championship in the Netherlands.
"It would be a bit of a coup for us," Shaw said. "We still have some hoops to jump through. We'd need permission from both national bodies, but she'd be great for us."
Shaw's squad, named after the weekend's open women's club championship at Lower Hutt, features 10 players currently at US colleges. White, junior White Sox captain Taylor Paige Stewart (Wisconsin) and Ellie Cooper (Florida State) are all at Division I schools.
"One of the reasons the squad is so big is we needed players we could take to Australia," Shaw said. "By the time you take out the overseas players - who we wouldn't bring back for Gilley's - and Junior White Sox - who have their own programme - we needed to have plenty of others to choose from."
Also featured in the squad is Te Reo Powhiri Matautia, another US-based player attending Tallahassee Community College, who is emerging as one of the most promising batters in world softball. She was among the top four at the last junior world championship and top 10 at last year's senior tournament.
The NZ-based senior players in the squad will next gather for a camp in May.
The extended New Zealand women's softball squad for the Australian Gilley's Shield interstate competition and the ISF World Championship:
Lara Andrews (USA), Erika Avery (USA), Kingsley Avery (USA), Kyla Bromhead (Auckland), Rebecca Bromhead (Auckland), Freya Bullock (Auckland), Yvonne Burgess (Hutt Valley), Kayla Clark (Auckland), Ellie Cooper (USA), Brooke Cutting (Wellington), Danica Ferriso (Hutt Valley), Emma Francis (Wellington), Emma Frost (Canterbury), Courtney Gettins (Hawkes Bay), Melanie Gettins (Hawke's Bay), Shannon Hearne (Australia), Katarina Hiku (Auckland), Krysta Hoani (USA), Rita Hokianga (USA), Emma Houkamau (Hawkes Bay), Tyneesha
Houkamau (Auckland), Jasmin Kaiaruna (Wellington), Anita Leeuw (Auckland), Madison Lovatt (Wellington), Te Reo Powhiri Matautia (USA), Katie McAndrew (Wellington), Brooke McManus (Australia), Rhylie Makawe (USA), Katrina Nukunuku (Auckland), Charlotte Pointon (Wellington), Kayla Rangiawha (Wellington), Kuraroa Ratu-James (Hutt Valley), Victoria Reyland (Auckland), Cassie Siataga (Canterbury), Keri Simeon (Wellington), Beth Stavert (Auckland), Taylor Paige Stewart (USA), Michal Tangaroa (Auckland), Lauren Tapp (Australia), Hope
Weber (Wellington), Mikayla Werahiko (Canterbury), Nyree White (USA), Gillian Wills (Auckland), Ancelle Van Molendorff (Auckland).
- APNZ