Moves for private investment have gathered pace as team wows fans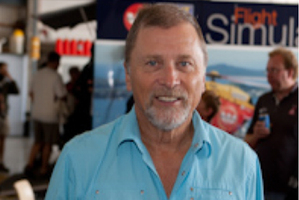 The Blues makeover is continuing with a syndicate making a multi-million dollar offer for a stake in the Super 15 rugby franchise.
If the bid is successful, the Herald understands the NZRU will retain a 60 per cent interest in the Blues with private investment mopping up the rest and getting seats on the board.
NZRU chief executive Steve Tew confirmed recent activity from an investor and while he would not divulge the identity of the private bid, the Herald understands Murray Bolton is heading that tender process. A Herald attempt to speak to him did not get a response.
Bolton owns Corporate Cabs, is chairman of the Auckland Rescue Helicopter Trust and is a former chief executive at Brierley Investments and Skellerup Group.
As the Blues have captured public interest with their start to the Super 15, moves for private investment which began last November have gathered pace.
"We are looking for an equity partner and there is a group with their hand up and definitely keen," Blues chief executive Andy Dalton said.
"There is a wee way to go yet. We are comfortable where the interest is at and the provincial unions are working together on it. The main driver for the NZRU is that they want to derisk their financial input."
The Hurricanes and Crusaders franchises have 50-50 investment deals with the NZRU and the Blues want to operate a new arrangement for the 2014 season.
A decision on the Blues bid is expected early next month once the NZRU asked the tender group to clarify several issues they made in their initial proposal.
"We have had a significant number of updates and reports from the Blues in the past few weeks," Tew confirmed.
"There is a consortium involved who have the rest of March to sort this out. It is well-advanced and we are making good progress."
The NZRU has encouraged investors to inject revenue into the franchises to reduce financial dangers for themselves and the provinces.
They also see private investment as an opportunity to sharpen the direction in each franchise without reducing the NZRU's equity or intellectual property.
The NZRU would still retain the ownership, trademarks, the patents, know-how and goodwill.
"We are simply looking at granting a licence to run the franchise," Tew said. "There will be protection for the NZRU.
"The reality is there is an interested party," he added.
"An investor has ideas. We then do some research on his funding and discuss the fit and feel of the offer."
The NZRU was keen to have the balance of a new governance structure at the Blues and some independent ideas on the board. It was keen to reduce the dominance of one union (Auckland) but did not want to sever links with those provinces.
Tew hoped there would be a decision and some announcement on the Blues tender at the NZRU's next board meeting.