Bozzone's season in doubt after delayed concussion 'killer headache' from bike smashing into a car door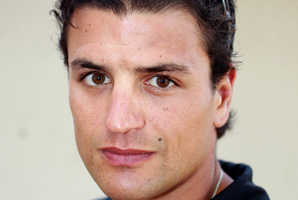 A delayed concussion from a bike crash at the start of the year has put triathlete Terenzo Bozzone's racing season in doubt.
Aucklander Bozzone pulled out of Ironman New Zealand in Taupo just over a week ago with what he described as a "killer headache" and a visit to a neurologist has revealed a previously undiagnosed concussion from a crash he had on January 18 that ruled him out of Ironman Auckland 70.3 two days later.
The 28-year-old has been advised a fortnight's total rest is his only option as he seeks to get his year back on track. His ultimate aim is the Ironman 70.3 World Championships in Las Vegas in September.
He would also have competed in the full Ironman World Championships in Kona, Hawaii, in October, but he is a doubtful starter given he will have to fit in another race in order to qualify after pulling out of Taupo.
Bozzone has revealed that he was forced to ride the latter part of the 180km cycle leg with his eyes half shut due to the severity of his headache in the Taupo race on March 2.
He also went off course several times during the 3.8km swim - which is unusual for him - and he pulled out within the 10km mark of the marathon run.
Bozzone, the second seed for the race won in record time by Bevan Docherty, said he had failed to pick up cues before the event and the symptoms were severe on race day.
"After hard training sessions I would get a bit of a headache but I put it down to a little bit of dehydration due to the heat and I didn't really think much of it," he said.
"But after meeting up with the neurologist after the Ironman I realised there were other signs I didn't notice. I wasn't sleeping well in the middle of the night, my short-term memory was a little bit out and my energy levels were abnormally low. It's a shame that I didn't get on top of it earlier but it's good to figure out the reason why I was in that state."
Searching for his first Ironman NZ victory after finishing second three times, Bozzone posted a good time of just over 47 minutes for the swim despite his waywardness. "I look up every 10 strokes or so and every time I looked up I was heading into the middle of the lake.
"I got on the bike and felt okay for the first 90km but after 130km or so I got a pretty bad headache and had to ride back to Taupo from Reporoa with my eyes half closed. Unfortunately, we're just over a week past the event and the headache is still there.
"I'm under strict instructions not to do any physical activity or anything that exerts me - just to let the concussion settle down."
Bozzone crashed during a training ride in Auckland when riding into a car door. He said his helmet wasn't damaged in the fall and it was likely the concussion was caused by a whiplash effect.
"I was going quite slowly when it happened but when I hit the car door I went straight down with full force. I had no grazes which is quite uncommon in a crash but it showed the trajectory of the fall was straight down."
- APNZ