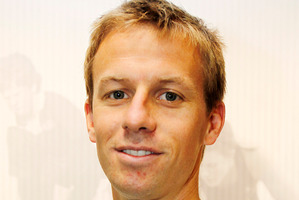 New Zealand start their Azlan Shah Cup campaign against Pakistan tonight, but there is a pragmatism to captain Dean Couzins' views ahead of their defence of the title won a year ago.
This Black Sticks side is shorn of several experienced players.
European commitments have taken out some, including Simon Child, Nick Wilson and Steven Edwards, all tied to the Rotterdam club; others such as old stagers Phil Burrows, Shea McAleese and Brad Shaw are being rested.
A win and a loss in warmup games against Malaysia gave new coach Colin Batch plenty to work with. Couzins, who has played 266 internationals, acknowledged errors were made, but feels confident going into the tournament, where, at No6, New Zealand will be the third-ranked team behind Australia (No2) and Pakistan (No5).
"You have to be realistic. The Aussies are a very strong team so they're a massive threat," Couzins said. "If we managed to sneak one over them it would be a huge achievement for us.
"The closeness of the rankings [Korea No8, India No11, and hosts Malaysia No13 round out the field] is going to reflect itself in the tournament. We're going to have to play close to our best in every game to get a result but we must be demanding of ourselves."
New Zealand beat Argentina 1-0 to win the title last year. Simply making the final again this time would rate "a really good achievement for this team", Couzins said. Equally playing off for fifth and sixth would be disappointing.
He rates it a significant competition with an eye on the future.
This is Batch's first trip with the team. So it is his chance to start imprinting the way he wants to play the game on his players.
For the younger players it is their opportunity to impress Batch and, as Couzins put it, "to say 'pick me"'.
Already Couzins has noticed some subtle differences from Batch's predecessor Shane McLeod. The longer Batch works with the squad the more Couzins expects those adjustments to knit together.
"One new thing I know he's focusing on is the culture in the team, making sure on and off the field there's a big focus around the team and I think that's fantastic."
The Blacks Sticks disappointed at the London Games, finishing ninth out of 12.
There is work to be done to pick the results up ahead of the third round of the world league - effectively a qualifying round for next year's World Cup in the Netherlands.
Those absences will make the task difficult.
However, Batch is likely to see early signs of which of the young crop of players coming through have the hallmarks of being able to make the grade long term.
Among the new faces is Auckland's uncapped Jared Panchia, 19, who joins his brother Arun in the squad.
Jared Panchia and Southern defender Kane Russell were members of the New Zealand team at the junior World Cup qualifiers on the Gold Coast.
The other two players yet to make their debut are North Harbour defender Cory Bennett and Midlands midfielder Nick Ross, while six others have played fewer than 10 internationals.
Black Sticks
Squad: Dean Couzins (c), Marcus Child, Jared Panchia, Devon Manchester, Arun Panchia, Alex Shaw (all Auckland), Cory Bennett (North Harbour), Shay Neal (Northland), Andy Hayward, Nick Ross (Midlands), Blair Hilton, Stephen Jenness, Jacob Smith (Capital), Isaac Staples (Canterbury), Blair Tarrant, Kane Russell, Hamish McGregor, Hugo Inglis (Southern).
Schedule (NZ time)
Today: v Pakistan, 9.05pm
Monday: v Malaysia, 1.05am
Tuesday: v Korea, 9.05pm
Thursday: v India, 11.05pm
Saturday: v Australia, 11.05pm
Playoffs: March 17-18.