What are the Fantasy trends to follow for the latest round of Super 15 action?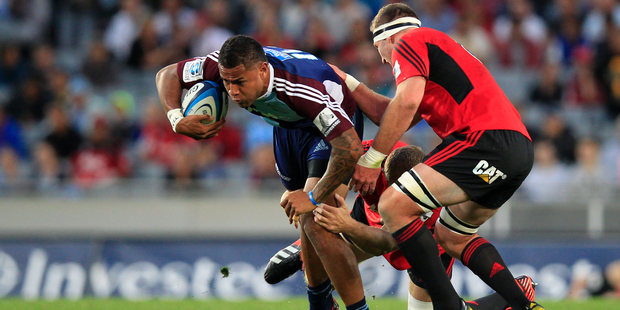 New stars on the rise
When you look at the most popular list of players picked in NZ Herald Fantasy Super Rugby it's as you'd expect. All the big local names in the competition dominate - Read, Dagg, Nanai-Williams, Messam ... just three Australian players make up the top 20 list while there are no South Africans.
However the top performing players list makes for different reading. Yes Nanai-Williams sits on high with 53 points but the rest of the top 20 over the past two rounds is an eclectic mix with few international stars featuring.
Clued-up Fantasy owners should already be aware of the likes of Frank Halai, Charles Piutau, Ed Quirk, Arno Botha and Marcell Coetzee who have all had strong starts to the season and remain bargain pick-ups.
It might be tough to let go of a name like Bryan Habana for relative unknown Frank Halai, especially for Crusaders fans, but Habana's nine points for his original price of $9.5 million is well overpriced compared to Halai's 48 points at just $7.5 million.
The lesson? You have to be ready to change and adapt week by week which is where your four transfers come in handy. You don't need the big names to score big.
Just for kicks
Aaron Cruden owners might also want to look at dropping, if they haven't already, the All Black for Chiefs newcomer Gareth Anscombe. The former Blues No10 is listed as a five-eighth despite playing at fullback and is taking the kicking duties for the Chiefs - landing an impressive 15 from 16 as well as scoring a try for good measure. His 30 points against the Cheetahs last week took his season tally to 49.
On the other side of the kicking tee, Piri Weepu seemed a good option because of his kicking abilities but he's missed eight kicks in the opening two Blues games which equates to negative 16 points.
Stay aways
The Force have the bye but they don't favour well in Fantasy anyway. The Chiefs face a tough encounter against the Stormers. Not exactly a stay-away, but if you have a number of Chiefs players in your side it might be worth swapping one for a Highlanders player ahead of their encounter against the Cheetahs.