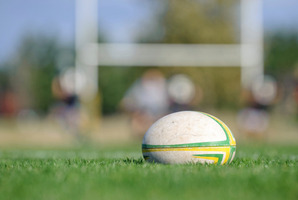 Rugby coaches will be vetted by police before being allowed to take control of teams with players aged under 13 following the roll-out of a new policy by the New Zealand Rugby Union.
The move comes three years after initial attempts to make police checks mandatory were shelved over concerns about the length of time it took to complete the process, with some results not received until halfway through the rugby season.
However, an improvement in police systems meant most checks were now completed within a week, and a second trial last year was successful, NZRU general manager of community rugby Brent Anderson said.
"We have responded to what happened first time around and had another go at it," Mr Anderson said. "Hopefully it goes reasonably seamlessly this year."
The move wasn't a reaction to any incident in particular and there was no evidence to suggest the sport had a widespread problem with unsuitable coaches.
"The trials haven't emphasised that we have got problems. But if this in future prevents one kid from being abused or badly treated by somebody then it will well and truly have been a good thing to have done.
"We believe very much it is the right thing to do to provide a safe environment for our Small Blacks kids, so we are rolling it out nationally with our coaches this year."
Prospective coaches will be required to fill out vetting forms at compulsory training courses. Who could and could not coach kids was now set out in "black and white", Mr Anderson said.
A "one-off drink driving conviction five years ago" wouldn't result in exclusion, but people with serious criminal convictions would be barred from coaching.
Police checks are subject to clean-slate legislation, meaning anyone who has not committed an offence resulting in a jail sentence within the last seven years would come up clean, Mr Anderson said.
Rugby appears to be the first major sporting code to adopt the measure.
New Zealand Cricket was "investigating whether to vet all coaches who go through our programmes" as part of a review into coaching programmes, a spokeswoman said.
In netball, the vetting of all people who work with players under 18 was highly recommended but not mandatory, a Netball New Zealand spokeswoman confirmed.
Coach vetting in soccer was left to federations and clubs, however New Zealand Football was "looking at how best to include it in our activities", a spokesman said.
Police figures show around 10,500 organisations nationwide who work with children or elderly people are accredited to use the vetting service, with 476,071 checks performed in the 2010/11 financial year.
Banned
Those barred from coaching pre-teen players include people with convictions for:
* Murder
* Rape
* Sexual offences
* Assault
* Assault of a child
* Supply of drugs
* Recidivist drink driving resulting in prison sentence.