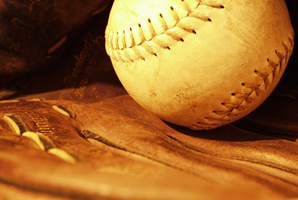 Softball great Nathan Nukunuku says his "heart was broken" when he initially missed out on the Black Sox team to contest the world championships, which begin at North Harbour on Friday.
Nukunuku won a dramatic 11th-hour recall when coach Eddie Kohlhase reshuffled the roster to cope with the shoulder injury that will prevent captain and second base Rhys Casley from fielding fully.
The 32-year-old Nukunuku replaces the desperately unlucky Jerome Haretuku, a 25-year-old outfielder who had been looking forward to making his world championship debut. Once the tournament starts, replacements cannot be called in to the 17-man squads.
Nukunuku was a shock omission when the team was named on December 9 - just three days before his wedding - and no one was more shocked than the man himself.
The Auckland stalwart, who was on the world title winning teams in 2000 and 2004, said Kohlhase told him that while he still made great plays, his regulation fielding standards had slipped.
Nukunuku set about proving Kohlhase wrong, playing superbly in two Ramblers teams and an All Stars lineup which beat the Black Sox.
"I was pretty pissed off - I felt I was playing well enough," said Nukunuku last night. "There was no way I was throwing the towel in, and with the world championships to be played every two years from now, I felt I could play in maybe three more.
"But my heart had been broken, I hadn't seen it coming, there had been no warning from the coaching staff. I was told that I didn't fit into the game plan. I wanted to prove a point. The Black Sox are my passion."
Nukunuku spoke to Aucklander Haretuku and said the player was gutted. "I feel for him but it is the coach's call," Nukunuku said.
Casley had shoulder surgery late last year and has aggravated the problem. His batting is not affected but fielding is another matter.
Kohlhase said: "Rhys is integral to the Black Sox and is our leader on and off the diamond. It's imperative we keep working to maximise his contribution. We were forced to make a difficult decision that would cost someone their place through no fault of their own."
While the Black Sox have had a defeat-laden build-up as they seek to reclaim the title won by Australia in 2009, Nukunuku said they had been facing top local players who knew their game inside out.