Training for the gruelling event is hard work, but the feeling as you run towards the finish line makes it all worth while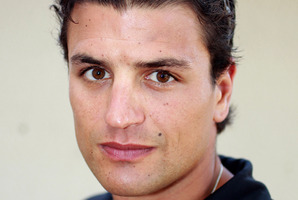 The 2008 Ironman 70.3 world champion, Terenzo Bozzone, gives his tips for those contemplating an Ironman - either in the field for next week's 29th anniversary of the Kellogg's Ironman NZ, or in the future.
If you wanted to tackle an Ironman, what should you do?
The best thing I can suggest is to get a good coach, whether you are an elite or a first timer. A good coach can prove to be most valuable. A lot of hours are required for training and a coach will ensure your work and family life doesn't suffer and your training is balanced.
What inspires you about Ironman?
It is inspiring to watch people who have to juggle a career, family and training. To see the sacrifices and hard work that they put in is amazing. I am only out there for eight and a half hours so I can't comprehend people being out there for twice as long. They are true ironmen.
It is a huge hurdle - is it worth it?
Yes it is definitely worth it. I remember in 2009 after completing my first Ironman New Zealand that I almost had tears in my eyes running down the finishing chute. After all the sacrifices I had made, the mental obstacles and the highs and lows, it was all worth it to run down the finish. If you get through an Ironman you can get through anything in life.
What is your best advice to a first timer?
Pacing is a big thing. I have messed that up a couple of times. Make sure you go at a pace you are used to. Make sure you have a nutrition plan to keep up your energy levels for the whole race. And stay tough mentally.
The hard work is done. What will you do in the final week?
Training-wise, not much. I do a swim, bike and run most days but the duration is very small. Don't go and over-train on race week. Start to carbo load - lots of pasta, rice, potatoes - especially in the last three days. But don't change your diet drastically before the event.