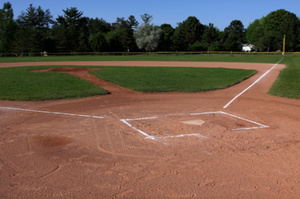 For Jeremy Manley, the softball world championships in Auckland next month are a chance to make amends. The Black Sox pitcher, the No1 option on the mound for the home side, has had four years to dwell on a personal nightmare.
At the last tournament in Canada in 2009, Manley was called for illegal pitching in the early games and struggled to find his best form thereafter. He made a promising start over the United States but was at the helm when New Zealand were blown away 7-0 by Australia in a group game - and he never recovered.
The Black Sox reached the final but couldn't handle the Australian pitching and went down 5-0, losing the title they had held since 1996.
"It was absolutely horrible," says Manley, "especially not getting much of a shot at them in the final. I've only got bad memories of that tournament and it still fuels the fire."
In Canada, Manley was called for moving his feet off the the pitching block, a little like a no-ball in cricket. It counts for an automatic ball and any runner on base advances.
The 28-year-old is confident those problems are behind him. The rule has been amended and Manley says he pitches a little differently. He is from the old school of pitchers - in the manner of Kevin Herlihy, Chubb Tangaroa and Marty Grant - and uses the 'push and drag' technique (where the trailing foot slides sideways after delivery) rather than many young guns of today, who jump to gain extra momentum and speed.
Manley has been based in North America since 2009, turning out for the Pueblo Bandits of Colorado. Softball doesn't really pay the bills - clubs help with flights, accommodation and some spending money - but it is an opportunity to pursue his passion. He is also a coach.
"It's fair to say that Jeremy lives and breathes softball," says Black Sox coach Eddie Kohlhasse. "He is a real student of his game."
Manley's wife Ali is a former White Sox pitcher while his father and father-in-law were also pitchers.
Their opponents next month offer plenty of strength.
Apart from defending champions Australia, whose government investment has seen their programme continue to develop, traditional rivals like Canada, USA and Japan will be formidable.
Argentina is an emerging nation and Venezuela and Samoa offer a strong offensive threat. The Black Sox have been in camp since mid-January, based for long periods at the College Rifles rugby club. They are rooming together on one floor in bunk beds. 'We're the Black Sox and this is how we do it," he says.