Dylan Cleaver laments the shrinking playing fields of Auckland's primary schools.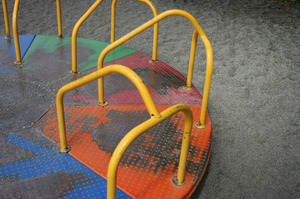 The saddest sports story of the summer was one you may not have even read.
Forget the Taylor-Hesson imbroglio or Zac Guildford's alcohol-fuelled regression, the unhappiest sporting news was the Herald on Sunday's report on the city's shrinking primary school playgrounds.
They noted that kids at Pt Chevalier Primary were using the local tennis club carpark as a lunchtime playground. They reported that Northcote Primary had lost a huge chunk of playing fields and courts to prefab classrooms.
Not included in the report is Mairangi Bay Primary demolishing its swimming pool for a carpark. Already that school has prefabs encroaching on fields.
These travesties are being repeated all over the city. It's a simple equation: as rolls increase, fields decrease.
Even those schools with a decent sward of grass choose to put the "Fields Closed" signs up for the bulk of winter because they lack even rudimentary drainage.
Says Dr Kirsten Petrie of the University of Waikato's faculty of education: "It raises questions about education funding and what counts as valuable learning opportunities.
"Children learn through play... fields provide a space where they can learn about themselves. They provide an opportunity for curricular and co-curricular learning opportunities."
Petrie questioned what the attitude would be if the ministry took the same attitude with numeracy and literacy, if schools decided to cut the journals on those disciplines by half?
Put simply, kids and parents are being shafted. Even if they're not losing their grounds and pools, they're finding basic, yet important, activities like swimming and sports are being outsourced.
Surely it is not too long a bow to draw that increases in rates for child obesity and a decrease in the basic motor skills of students entering high school can be partly attributed to this national shame.
Physical educators have always recognised the need for space. In 1877, clause 85 of the Education Act made provision for a quarter acre playing field to be attached to every school.
"Even then, educational administrators understood that children needed room to move," said Associate Professor Lisette Burrows, president of Physical Education New Zealand. "One of the defining features of primary schools has been the learner swimming pool - many of these are gone now - and the playing fields and courts available for free play and physical education.
"It is ironic at a time when various agencies and the public are suggesting that children need more fundamental motor skills and need to be 'more active', that yet another barrier to kids moving comes in the form of diminished space available to move.
A ministry spokesperson told the Herald on Sunday they could not rule out the time when some schools are housed in buildings with no playing fields.
That's a frightening prospect, but not a far-fetched one.
Sport in EducationWhat is it?
A new initiative led by Sport NZ to improve academic and social outcomes in schools by using sport as a context for learning and student engagement.
"Every day we see the power of sport to change the lives of young people and to help them succeed in other aspects of life. This project will harness that power for schools to get the results they want in their communities" - Peter Miskimmin, Sport NZ chief executive
Trial schools
Aotea College, Wellington
Hillmorton High School, Christchurch
Howick College, Auckland
Kaikorai Valley College, Dunedin
Papakura High School, Auckland
Queen's High School, Dunedin
Tauranga Boys' College, Tauranga
Te Kuiti High School, Te Kuiti