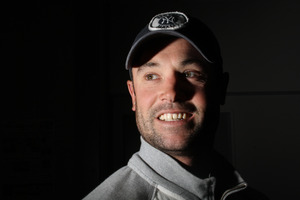 Black Sox captain Rhys Casley has been cleared to lead his team into next month's World Softball Championship in Auckland.
With several players injured in December, coach Eddie Kohlhase set last weekend as the deadline for them to prove their readiness for the tournament at Rosedale Park and Casley was the last to achieve that.
After having shoulder surgery in September, his road back to full fitness has been a slow but with three weeks until the championships, he's showed he's almost there.
Playing as a designated hitter for his Dodgers club, Casley was batter of the tournament at the Vic Guth event last month and was in action for the national side at the weekend, even going on for an innings.
"The ball never came my way, but it was pretty exciting to be back out there," he said.
Kohlhase is thrilled to have his skipper confirmed, although there is still some ground to make up before he's operating at 100 per cent. That will be one of the goals for the team during this week's camp in Auckland.
"The shoulder has responded outstandingly, really," says the coach.
"It's a credit to Rhys that he's able to play. He hit every game on the weekend and played a bit in the field, so we're really confident."
The entire roster got a good hit-out at the weekend's Brother Patrick event, winning three games against club rivals and losing a close one to Samoa in their first international.
"It was a step up from what we'd faced before and it highlighted some significant work-ons," said Kohlhase.
"We got behind in the game and key learning was the need to be prepared from the first pitch. We were down 3-0 early and in any international game, that's difficult to come back from."
But Kohlhase took heart from the form of his elder statesmen - Jarrad Martin, Thomas Maeka and Brad Rona - and the improved pitch of Hutt Valley hurler Nik Hayes, who produced a one-hit performance for an all-star team against Samoa.
"Our senior guys showed they are in great nick and really leading from the front," said Kohlhase.
The Black Sox will keep preparing for the world championships at the Dean Schick Tournament at Rosedale Park this weekend.APNZ
- APNZ