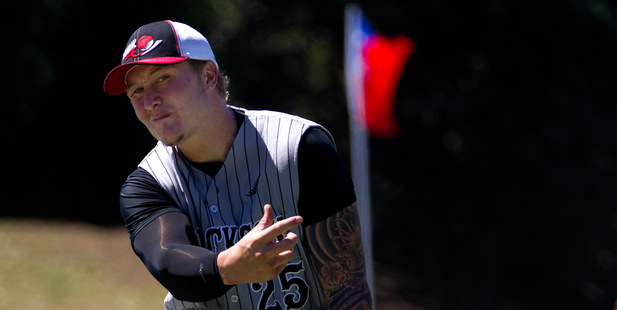 The New Zealand Black Sox softballers went into a week's camp with plenty to think about after a busy weekend at the Marist club's Brother Patrick Memorial series at Penrose.
Although the side finished their schedule with a 17-0 demotion of Howick, they failed to find a batting spark in the earlier matches.
The Sox and Samoa, who beat them, were not entered in the official competition.
Against North Harbour Roosters the Sox managed only two hits but prospered with seven walks in a 4-1 win against Auckland's seventh-ranked team.
Young pitchers Jackson Prime and Blake Radford worked hard to tame the batters.
Seven hits came in the 8-1 win over Mt Albert Ramblers but the margin came from seven walks as the pitchers tried to work around the big batters.
Donny Hale hit a huge home run to score three and Brad Rona took two hits.
Then came the shock when Samoa out-hit the Sox and won 5-4 in a thrilling game in front of a large crowd.
Rona and former captain Jarrad Martin hit home runs but Samoa capitalised on errors and a home run to Thomas Enoka.
The Patrick final came as an anticlimax with Ramblers swamping Northcote, the winner of the recent United series, 10-2 after Northcote took an early lead.
Ramblers took 12 hits, including home runs from veteran John Hireme and Rhys Evans.
Fifteen-year-old Evans is the season's big find, sparkling in the field as well as reading the game well.