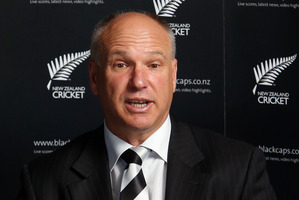 Plans are well advanced to beef up New Zealand's A programme, on the back of a funding injection from the International Cricket Council.
Their contribution of $700,000 for each of the next three years, coupled with the same amount from a mix of New Zealand Cricket and High Performance Sport New Zealand, is specifically designed to help bridge the gap between domestic and international cricket. Improving the standard of New Zealand's leading coaches is also part of the arrangement.
New Zealand will send an A side to India next September for two three-dayers, three one-day games and a T20. It is a reciprocal trip after the Indians visited and played at Lincoln last September.
In April next year there are hopes to have New Zealand in Dubai, with opponents yet to be confirmed but Pakistan are in mind. The squad will spend time at the ICC's Global Cricket School in the UAE. A meeting with the ICC next week could lock that in.
A subcontinental country is being lined up to visit in September-October next year followed by another away tour 10 months later.
The focus is on the subcontinent, for prudent and practical reasons. That is where New Zealand are going to be spending much of their international away time in the coming years, but also it is best use of funds.
Tours to England are far more expensive. However NZC was close to having the English Lions playing here this summer. "We have to maximise what we get," national selection manager Kim Littlejohn said. "The ICC have said here's an opportunity to improve our international competitiveness in all three forms of the game. The fact we're ranked where we are in the world means we're going to pick up a lot of games against Bangladesh, Sri Lanka and Pakistan, countries ranked around us.
"We want to focus the A programme in the subcontinent because we want to give our next group of Black Caps experience of playing in that part of the world.
We've had really positive feedback," he said. "They're all keen to get more A cricket because they recognise they've got the same problems we have in being competitive, and more exposure only strengthens their game as well."