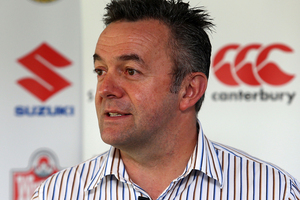 New Zealand sports administrators respond to the Australian Crime Commission's report into doping and match-fixing in Australian sport:
"We are not sure what the integrity unit will do and if there is a standard audit across all [NRL] clubs but we are taking a front-foot approach. The thing I am asking [of everyone at the club] is, 'is there anything they have witnessed or been part of that they would ever have been concerned about?' They have all said, 'no way, that's not us'.
"What is more difficult to answer is any individual practices. You can't speak for every person who has played at or been involved with the club but there's nothing we are aware of that would cause us to be alarmed."
- Warriors chief executive Wayne Scurrah
#
"I am reasonably confident it's not happening in the A-League. The Australian Crime Commission identified that football was not one of those codes that is being investigated in any depth. We are confident there's no issue, especially with us but football in general.
"I would be surprised if there was [any criminal activity in our club]. We certainly haven't seen anything like that in the past and have had no indications the players have been approached by any organised crime unit to participate in any activity."
- Wellington Phoenix general manager David Dome
#
"I have a lot of confidence in our guys. Our physio monitors that side of things and we are overly-paranoid. I would be very surprised if the NBL was one of the leagues that is implicated in what is coming out of Australia.
"I am surprised at the scope that is being suggested but it's the organised crime element that is really surprising. People who are taking banned substances to try to win are still trying to win whereas people who are fixing matches and things like that, well that's a different story. Once the crime element gets in, that's pretty disturbing."
- Breakers general manager Richard Clarke
#
"We will be reviewing the report and its findings. We take the issue very seriously and have a range of education programmes, protocols and testing programmes in place for players. It's an area where you can never be complacent and we will continue to work and cooperate with organisations like Sport NZ and Drug Free Sport NZ, who take the lead on these issues."
- NZRU general manager professional rugby Neil Sorensen
#
"It's always one of those things that makes you check your integrity measures and make sure you have good systems and processes in place. For us, it's probably three main things. The first is making sure you've got good communication with your players and strong induction programmes around Drug Free Sport NZ. And very clear guidelines under which you sign your engagement with Drug Free Sport.
"The second is having very close associations and understanding what your sports science programme is doing. That means being absolutely engaged and you know everything that is going on around nutrition and any supplement thing that is going on.
"The third is having a no acceptance culture of these things and that has to be led from the board table down."
Netball New Zealand chief executive Raelene Castle
#
"New Zealand sport has an international reputation for integrity and ethics, and the vast majority of New Zealand athletes compete cleanly. Nevertheless, reports of systematic cheating in a country with close sporting ties to New Zealand is of significant concern, and the New Zealand Olympic Committee is calling for increased vigilance and awareness."
- New Zealand Olympic Committee
- APNZ