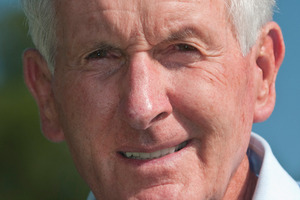 New Zealand golfing great Sir Bob Charles says he had no idea the health supplement he has taken and promoted for years contained a substance banned by the World Anti-Doping Agency.
Deer velvet products have come into the spotlight after Fijian golfer Vijay Singh admitted using deer antler spray, saying he was unaware it contravened golf's anti-doping rules.
The products contain the "insulin-like growth factor" IGF-1, which is on the World Anti-Doping Agency's 2013 prohibited list.
New Zealand company Silberhorn sells a wide range of deer velvet products, promoted by Sir Bob, the 1963 British Open champion, who has taken deer velvet for nearly 20 years.
He said he had been "totally unaware" that deer velvet contained any banned substances, and it had not been confirmed to him.
"I'd be concerned if they did, sure. I would hope not, because I've been using deer velvet for many years now.
"It's all a bit of a mystery to me and it's going to be interesting to see how it all plays out. I'm hoping the outcome is in the positive."
Silberhorn owner Ian Carline confirmed that the company's products did contain IGF-1, although he had not been made aware until yesterday that it was a banned substance. He said the product taken by Singh probably contained concentrated IGF-1, whereas Silberhorn products contained naturally occurring IGF-1.
"When you start concentrating these things and taking larger doses is when it probably becomes an issue.
"You can concentrate vitamin C and have all sorts of issues, too."
Mr Carline said many professional New Zealand sports people took Silberhorn's deer velvet products.
"Our database is like a who's who in the rugby industry, both current and former."
Drug Free Sport New Zealand executive director Graeme Steele said it didn't matter whether the substance was concentrated or not.
"If it's there then they shouldn't be taking it at all."
He said IGF-1 promoted bone and muscle growth and "the kinds of effects that an athlete who wants to bulk up might appreciate". He did not know what implications there could be for NZ athletes who have taken the products.
"It's not a circumstance like Lance Armstrong where somebody has taken what's clearly a banned substance in a cynical way."
- APNZ