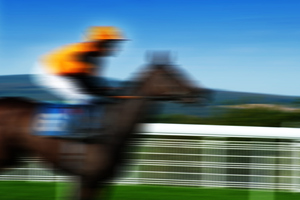 Southland looms large in Saveapatrol's short-term future - but the impressive pacer may find himself campaigning at Addington or in Australia before the season is out.
The 3-year-old Christian Cullen gelding has given Burnham trainer-driver Mark Jones plenty to think about ever since he was given the horse as a weanling through owner Grant Hatton.
He goes into tomorrow's assignment at Ascot Park unbeaten from two starts, even if Jones was not completely satisfied with the win at the same venue on January 17.
"He was too good for them, but I was a shade disappointed," Jones said. "I probably had him a run short, too. I'd like to think he'll improve with the run because I thought he could have won a wee bit better, but it wasn't the best day."
Once Saveapatrol is safely through tomorrow's 2700m event, Jones will have to weigh up the potential talent in his compact pacer with the quality of his rivals.
The Victoria Derby on February 2 will prove a good guide for Saveapatrol's future, as Jones decides whether to send him to the New South Wales Derby on March 3 - an option he describes as "50:50".
"Probably the New Zealand Derby is the only realistic goal if he does race in a Derby but he's got to step up, too."
Saveapatrol's two starts in Southland to date have qualified him for the $25,000 Autumn Futurity in March and the $40,000 group two Southern Supremacy Stakes in April.