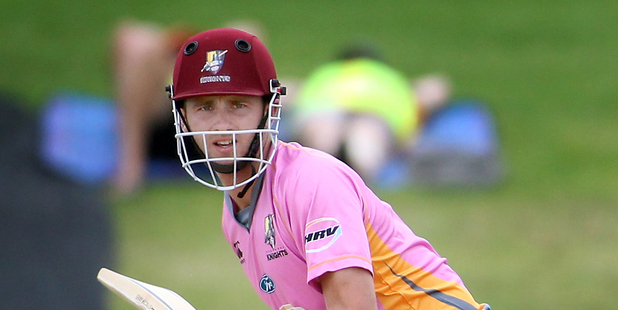 This week I read an interesting article about Sachin Tendulkar's love of cars. According to an Indian celebrity gossip site the Little Master owns a Ferrari 360 Moderna, a racy looking Mercedes Benz and a black Opel Vectra. He was quoted as saying his ideal relaxation away from cricket is shampooing and waxing his cars.
I remember a few years ago Shane Warne bought a yellow Ferrari. God knows why you'd want a yellow car, but he bought one. And good on him. He's the only cricketer I can think of who could pull off driving such a gauche coloured piece of Italian metal without seriously eroding his mana.
Australian cricket captain Michael Clarke famously gifted his former partner Lara Bingle a theft-proof 2008 Aston Martin Vantage, only to see the car stolen while she was away on a trip to Melbourne. The Aston Martin manufacturers claimed it would be impossible to steal the car without a set of keys so NSW police started investigating Bingle's night club associates for suspicion of car theft.
It was later revealed that a spare set of keys had been taken from inside Clarke's Range Rover which was parked nearby. What role the car theft played in the couple's breakup has never been quantified.
Clearly overseas cricket stars have a penchant for fine automobiles but how about our own national stars - what cars do they drive? I undertook an extensive search of cricket ground carparks to bring you the inside word of what drives our top players ... and the results may surprise you.
You may be interested to learn that opening batsman Martin Guptill drives to and from Auckland training in a Mitsubishi light commercial. The talented right-hander has owned the 1998 Mitsubishi Dyna for four years and keeps a log book for an accurate account of his road user charges.
His opening partner and captain, Brendon McCullum, has recently bought a new Citroen DS3 WRC - the same car driven by Sebastien Loeb in the 2012 World Rally Championship. McCullum is said to love nothing more than fanging his Citroen late at night up the Dunedin motorway to Mosgiel and back.
Kane Williamson is yet to buy his own car and is often the butt of jokes among his Northern Knights teammates as he has to scab lifts to and from day practices when his mum and dad need their cars to drive to work.
Former captain Ross Taylor's penchant for the best things in life extends further than just Bordeaux Merlot Gris. His black 2012 BMW X5 is the prize of the Black Caps' fleet. Taylor is believed to enjoy the comfort and superior driveability of BMW's flagship SUV.
While most drivers of Nissan Pulsars are female, Daniel Flynn makes no excuses for the ownership of his practical little runabout. Flynn bought the 1997 1.6 four cylinder Pulsar in 2007 from a 62-year-old Hamilton solo mum and grandmother for just $7250. He said he was attracted to the vehicle because of its tidy condition and the fact the cam belt had recently been replaced at 100,000km.
At 185,000km, BJ Watling's 2004 Audi A4 Avant has seen its fair share of action but the wicketkeeper/batsman believes there's still another 30,000km left in her before he gives it the flick. Like most second hand Audis/VWs the air conditioning has gone but it's not worth replacing.
New Zealand's young star all-rounder Doug Bracewell chooses to get around in a white 1991 Honda Prelude while Jeetan Patel drives a 2005 silver Toyota Camry Sportivo. He is said to be attracted to the Toyota's low maintenance costs and the high resale value. Meanwhile, left arm swing bowler Trent Boult is styling it in a new shape 2004 VW Beetle.
Next week I'll take an in-depth look at the Black Caps' property portfolios.