Changes need to be made for England tests after the debacle in South Africa. The second-best side in the world will arrive here intent on handing out more misery to our team and grabbing easy rankings points.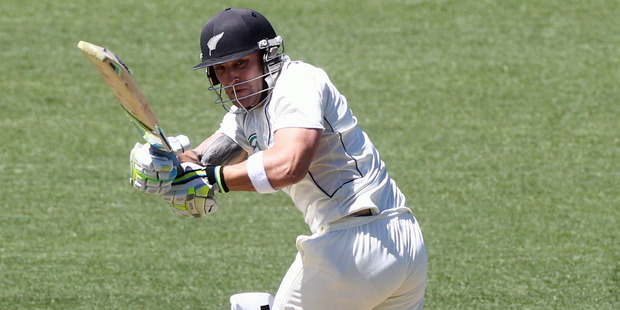 Hard thinking must be done before New Zealand next set foot on a test ground.
As good as South Africa were, New Zealand's performances at Cape Town and Port Elizabeth were dire.
South Africa's bowling was terrific, but not 45 all out terrific, or 47 for six terrific for that matter. There's no escaping the fact that the No8 test spot fits New Zealand, just as No1 seems spot on for the South Africans.
England arrive next month. Only South Africa are ahead of them on the test rankings. They'll expect a series win as they chase their rankings rival.
New Zealand will be back in their home conditions - at University Oval in Dunedin, the Basin Reserve and Eden Park. But if there are no adjustments there will be more grief thrown the selectors' way.
Someone(s) have to go. If not, what sort of message does that send to the supporters, not to mention the players striving hard to be selected. If players sense the door has not budged even after the debacles in South Africa, where's the incentive on the outside looking in?
"Any time you lose there's psychological scars," captain Brendon McCullum said after the second test in Port Elizabeth. "BJ Watling and Dean Brownlie were excellent in the way they applied themselves.
"The rest of us have to look at it and say it was a missed opportunity, and I guess it's now what you do with it.
"We've got to learn from the experience rather than wallow in defeat and feel sorry for yourself."
That said, all selection options must be explored in coming up with a team for Dunedin, from March 6. Nothing should be off the table.
The batsmen
Coach Mike Hesson clarified one or two talking points in the wake of the second test loss this week.
Watling isn't going to open again any time soon in the test team; Luke Ronchi's ambitions to make the grade are thus thwarted for now; and don't count out a changed role for the captain.
To start at the top, both Brendon McCullum and Martin Guptill have some issues to deal with.
McCullum's average as an opener is 35.77, better than any other candidate. Dropping into sheet anchor against Dale Steyn and co isn't his natural game and he looked far from comfortable.
So where else could he go? No3, where he averages an improved 39? Problem: Kane Williamson, despite a grim South African series, is the man seen as the long-term answer.
That means McCullum has to stay at the top, but with a more offensive brief. There'll be days that doesn't work, but on balance better the McCullum who takes the attack to the bowlers, allowing for a bit of due care and attention, than the tenacious, but tentative batsman at Cape Town and Port Elizabeth.
Guptill had a dreadful time in South Africa. Coming off a rousing, match-winning T20 century, scores of 1, 0 and 1 were rounded off with a determined 48 in the second innings as Port Elizabeth. But he pushes out at outswingers early on, which is fraught with problems against quality swing bowlers. His confidence looked down too.
Would he benefit from easing down the order, or being dropped to rediscover his game?
Possibly, but you can see it now: he'll score short-form runs against England and perhaps even in the three ODIs in the coming week, and the test performances might be written down as some sort of aberration.
England's James Anderson - as skilled a swing man with the new ball as Steyn, if not as hostile - will have taken note.
Hesson suggested if Peter Fulton continues to be among the runs for Canterbury he'll be a contender. But that's not a long-term fix.
Ross Taylor slots back in at No4, Dean Brownlie moves to No5 and Watling at No6. No room for Daniel Flynn, who managed just 22 runs in over two hours, and got a pair in the second test.
No7 is intriguing. New Zealand have the chance to ape South Africa to a degree. Their wicketkeeper AB de Villiers bats at No5 and they use a specialist batsman at No7. But they also have the great allrounder Jacques Kallis at No4. So four bowlers, plus Kallis, does the job for them.
New Zealand don't even have a poor man's Kallis. Which brings us by segue to Jesse Ryder. There are tentative noises that the Wellington lefthander is closer to an international return.
James Franklin and Colin Munro each filled the No7 spot in South Africa. Of the four specialist skills between the two, debutant Munro's bowling, two for 40 off 18 overs at Port Elizabeth, was the most effective. So not a particularly encouraging outcome from a batting perspective.
New Zealand lasted just 252.5 overs in four completed innings, scoring 652 runs. They averaged a lost wicket every 37.9 deliveries.
There has to be some change. Taylor and Tim Southee will come back. That's a good start. But the spotlight will shine harder on the batsmen.
What happened in South Africa - twice by the time New Zealand lost five for eight in 30 balls to end the series the die was long cast - was unacceptable, even allowing for the quality of the opposing attack.
The bowling
Divide this into two parts, pace and spin.
Barring a real left-field pick, New Zealand's fast-medium attack to face England will be drawn from six players: Southee, Doug Bracewell, Trent Boult, Chris Martin, Neil Wagner and Mitchell McClenaghan.
Assuming Southee is over his hand injury, he's in. Bracewell and Boult are the next two in line, both unquestionably works in progress, but with talent. The problem is consistency.
Southee has grown in the last few months as pace leader, as the veteran Martin's appearances have become sporadic. He was sorely missed in South Africa, partly for his penetrative qualities, partly for his aggressive attitude.
Bracewell and Boult, 22 and 23 respectively, were disappointing in South Africa. Both had their moments, but not consistently enough. Oh, for a dose of control.
The biggest problem New Zealand's bowlers had as a collective was not being able to build pressure. You do that with dot balls. Sure they'd do it for five balls, but then offer up a gimme. Batsmen of the class of Hashim Amla, Jacques Kallis and de Villiers aren't going to let gifts slide.
Bracewell has taken 46 wickets in his 15 tests at 31.89. But it's more than a year since his six on debut against Zimbabwe and 9-60 in the much-storied win over Australia at Hobart. His last six tests, since late August, have produced nine wickets at a whopping 64.1.
Boult, 30 wickets in 10 tests at an almost identical average to Bracewell's career number, could be construed a reasonable start. His ability to swing the ball in favourable conditions is not in doubt.
His "my part in Sri Lanka's downfall" 7-75 at Galle earned deserved high praise. Against South Africa, he took four for 186 at 46 apiece and he sprayed it wide both sides of the wicket in Port Elizabeth.
Neil Wagner got his chance against the country of his birth at Port Elizabeth, in place of Martin. It was a calculated and not unreasonable punt, and didn't work.
Enthusiastic left-armer Wagner was unlucky, especially in the first three hours of the opening day. But by the end of the innings he had 1-135. There wasn't much sign of the reverse swing that clinched his selection either.
Then there's Martin. He may have lost a click or two in pace, but if his domestic form is good in the next few weeks he must be back in the frame. One other point: in three tests at University Oval, Martin's taken 15 wickets at 23.8.
McClenaghan is the pacier option. He's a bouncy, aggressive bowler, uncapped and getting his chance in the shorter forms in South Africa. But if he returns and is among the wickets for Auckland he must be looked at to provide a different approach.
The spin question is also curly. Dan Vettori is a chance to return for the England tests.
If he's fit, he's straight back in. Assume for a moment he's not. New Zealand will have to play a spinner, which means, in no particular order, Jeetan Patel, Todd Astle and Bruce Martin.
Patel has had his chances and hasn't delivered. After his batting displays in South Africa - sure, his secondary skill but no less embarrassing for that - it should be, "Thank you and close the door behind you".
Legspinner Astle got his break in Sri Lanka and looks a bustly, busy type, who did get turn, but lacks variety.
Which leaves "Bucko" Martin. The Auckland left-armer should have played at Port Elizabeth.
The uncapped Martin turns the ball away from the right-handers. Apart from captain Alastair Cook, England are a right-handed operation. He could get a chance.
For the sake of balance, there must be spin.


David Leggat travelled to South Africa with the assistance of ANZ