McCullum wants a smooth integration as Taylor gets ready for call to arms.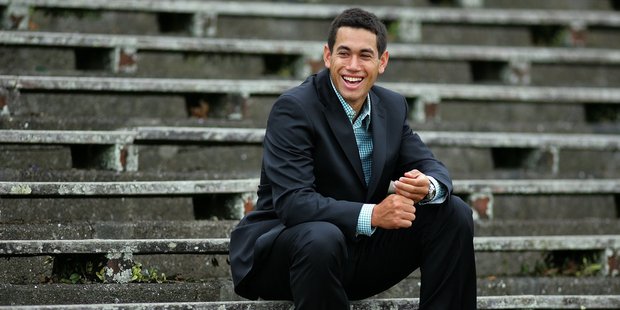 Former captain Ross Taylor is preparing to return for the England tour, but the man who replaced him as skipper says a process will be needed to ensure "smooth integration" back into the side.
Taylor's name has hovered over the South African tour like an unmovable black cloud.
His demotion from the captaincy after the pre-Christmas tour of Sri Lanka, coupled with his absence from the South African trip, is the topic the New Zealand team's top brass would rather wasn't raised.
Taylor remains comfortably the country's best batsman and must return for the ANZ international series against England.
Brendon McCullum, whose test leadership tenure got off to the worst possible start in South Africa, made an intriguing comment after the second test drubbing in Port Elizabeth.
"There's going to have to be a process worked through to ensure the integration back into the team is smooth and everyone's got the best interests of the team at heart," McCullum said.
"Ross is coming back to play a few games leading up to the England series, which is great, and I'm sure he's determined to come back and make an impact in this team."
He didn't elaborate but a reasonable assumption would be a desire to ensure Taylor and coach Mike Hesson - who oversaw his removal as skipper - can get back to working together in as professional a way as possible, given the acrimonious backdrop.
Taylor's test average is 43.57. He is the world's eighth-ranked batsman. Next highest of the tourists is McCullum at 30th.
Of the current tourists, the next best among the batting group is McCullum, at 35.12, followed by Dean Brownlie at 34.18, BJ Watling at 33.0 and Kane Williamson on 30.27.
McCullum's comments pointed not so much to what Taylor would bring in purely batting terms but more about the personality side of the issue.
"Obviously it's nice to have a team in harmony throughout the entire life-cycle of the team," he said. "Unfortunately certain situations arise and that one was addressed early in the tour.
"The guys who boarded the plane came over here and fronted up to the best team in the world and were exposed. That's just unfortunate."
On the topic of Jesse Ryder making his national team comeback, McCullum made it clear he wants the gifted lefthander back in the side.
"But it's important to recognise Jesse is unavailable by his own decision rather than anything from New Zealand Cricket.
"We would love to have Jesse in our team. He's got some issues that he's dealing with at the moment and he's making progress. But when he's fit and healthy and fine in his own space and performing as he is back home he'll be a vital member of the team."