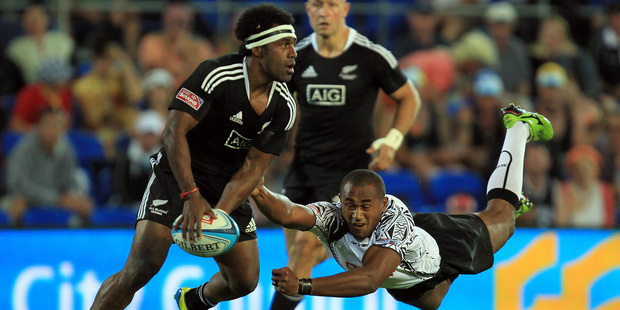 As rugby sevens undergoes worldwide expansion and enters the 2016 Olympic Games, preventive moves are afoot to ensure the sport does not become a target for spot or match-fixing.
Such activities are more usually associated with the likes of cricket, tennis and football but rugby is also a logical fit. Captains, referees, goalkickers, first five-eighths and set-piece initiators like hookers and halfbacks could become targets because of their ability to alter the course of a game through their decision-making - in exchange for receiving bulky brown paper bags in disused parking lots.
The prospect of rugby gaining greater international interest in coming years, particularly through sevens, has prompted the International Rugby Board to bolster its regulations around the practice of "illegal wagering". The International Rugby Players' Association has also vowed to expand its education programmes to prevent players being lured into vulnerable positions.
In a wry twist, the next round of talks on the matter are expected to take place in the world gambling capital of Las Vegas from February 8-10 which coincides with the fifth round of the world sevens series. Major unions like those of New Zealand, Australia, South Africa, France, England and Wales have provided feedback for further discussion on how best to resolve the issue.
The consensus is that sevens is potentially the weakest link in the sport's chain. Among smaller rugby nations, it is largely played by amateurs or players on comparatively low wages. While the IRB deserves to be commended for its proactive stance, concerns remain over how suspicious circumstances will be policed.
One problem centres on the role of what are termed "connected persons". The present recommendations are so broad that New Zealand players could come in for scrutiny if family members place TAB bets on games. There is also a proposal to ban the use of mobile phones for "certain connected persons involved with the conduct of the International Match", something difficult to institute because of human rights and personal freedoms.
Another clause seeks to provisionally suspend any players accused of illegal wagering. That could have devastating consequences for professional careers and future earnings if the player is unable to play crucial games while an inquiry is under way. Some say influential players could be subject to sting operations where they are stitched up for a misdemeanour by those with an interest in seeing them out of action. The IRPA has issued documents like Black Book Eastern Europe, compiled by football's world players' union FIFPro. It outlines how prevalent match fixing is in Eastern European football; More than 30 per cent of player respondents in Greece and Kazakhstan have been approached to consider fixing the result of a match, while more than 43 per cent of Russian footballers claimed to be aware of match fixing in their league.
It coincides with Russian President Vladimir Putin introducing a bill in Parliament against match fixing in sport.
Match-fixing organisers now run the risk of a maximum seven-year jail term and/or a one million rouble fine ($39,000), while whistle-blowers would be given immunity from prosecution. The bill has added relevance to rugby because the Sevens World Cup takes place in Moscow at the end of June.