The performers were rewarded and even the losers didn't do too badly in the latest sports funding round.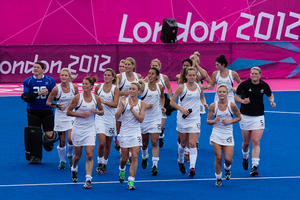 Abit like kids unwrapping their Christmas presents, a number of sports will feel delighted, others disappointed and some a little disconnected after the latest round of funding was announced yesterday.
High Performance Sport New Zealand announced a slightly different structure to previous cycles with 12 sports fitting into the targeted category, and those 12 will receive 81 per cent of the pot of $31 million annually. Athletes or teams in 15 other sports slot into campaign investment and will receive a much smaller slice of the pie, and $15 million will also be allocated to individual athletes through things like performance enhancement grants (PEGs) and Prime Minister's scholarships.
Inevitably given their success at the London Olympics, rowing ($18.4 million over four years), bike ($15.6 million) and yachting ($11.2 million) sit at the top table of funding and are regarded as tier 1 targeted sports.
Below that are athletics ($7.6 million), equestrian ($7.2 million), men's rugby sevens ($4.8 million) and netball ($4.8 million) in tier 2 and canoe sprint ($4.8 million) triathlon ($5.6 million), women's hockey ($5.2 million), Paralympics ($5.9 million) and Winter Olympics ($6.86 million) in tier 3.
Equestrian (up $4 million), canoe racing (up $1.4 million), women's hockey (up $2.15 million) and rugby sevens (up $4 million), which will be at the Olympics for the first time in Rio, are the big winners whereas swimming, triathlon and men's hockey have had their funding chopped.
But there aren't any big losers and even swimming, which has dropped from being one of the six targeted sports in the last cycle to a campaign sport, won't have its funding slashed. It has gone from receiving $1.6 million a year over four years to $1.4 million in 2013, after which time things will be re-evaluated. HPSNZ is optimistic the sport will recover on the back of a new board, chief executive and high performance plan as well as new world short course 800m champion Lauren Boyle.
Men's hockey has also lost out after their disappointing showing in London and struggles at the recent Champions Trophy but it will collect $800,000 next year, which is slightly down on previous levels. Its funding will also be re-evaluated after 12 months.
HPSNZ chief executive Alex Baumann said it had been a tricky process working out how much each sport deserved after they presented their high performance plans. HPSNZ, which has an overall budget of $62 million annually, has made no secret of the fact it targets sports it thinks can deliver medals at pinnacle events.
Olympic bosses have targeted 14 or more medals at the 2016 Olympics in Rio and 16 or more in 2020. On top of that, they have set a goal of one or more medals at the 2014 Winter Olympics and between eight and 12 golds at the 2016 Paralympics.
- APNZ