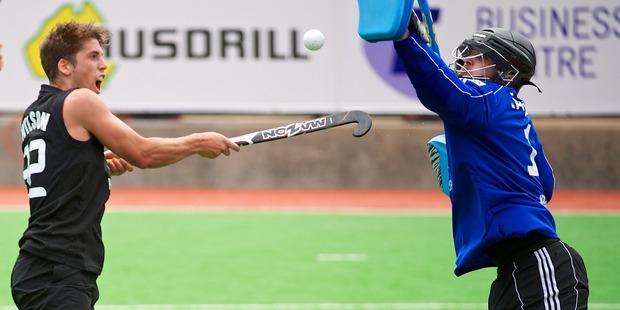 A 6-4 loss to Germany yesterday consigned the New Zealand men's hockey team to the minor placings at the Champions Trophy - the second straight tournament in which they have underwhelmed.
The Black Sticks will meet England this morning in a bid to avoid last place which, in the eight-team tournament, would at least be an improvement on the ninth they managed at the Olympics.
The consecutive disappointments can hardly be bundled together, considering the turnover in players and coach since London, but the lowly finishes are a far cry from their fourth place at last year's Champions Trophy in Auckland. That result, New Zealand's best at a Champions Trophy, was followed by success in the Sultan Azlan Shah Cup, an invitational event in which the Black Sticks emerged triumphant from a field containing five of the world's top 10 teams.
So why, with the side in perhaps their best shape since winning gold at the 1976 Olympics, did the Black Sticks disappoint at this year's Games and follow that up by failing to make waves this week in Melbourne? Why have New Zealand been so inconsistent at major tournaments, with notable results almost always followed by apparent regression?
"It's a little bit of a worry, to be honest," said Ramesh Patel, a gold-medallist in Montreal who in 2010 ended 22 years of involvement at Hockey New Zealand. "They've got some good players who do well at a lot of the tournaments - the promise is there - and then they don't quite deliver."
Patel was keen to see context applied to this week's results. Coach Colin Batch, appointed two weeks before the tournament, even selected a player, Kane Russell, whom he was yet to meet. But of more concern was the let-down in London.
"There's no doubt, you have to question why they don't quite put it together and then at other tournaments they do."
Veteran goalkeeper Kyle Pontifex, who, awaiting the birth of his first child, was one of a number of senior players from the Olympic side to make themselves unavailable for the Champions Trophy, admitted inconsistency has been the bane of his time in the national team.
"It has been a frustration of mine over the last couple of years," he said. "We had a great couple of years leading up to the Olympics but then we didn't perform to our potential. [Inconsistency] is certainly a disappointing aspect of the campaign we've had together."
The Olympic disappointment, Pontifex said, was down to a number of factors, not least the current quality of men's international hockey. He hoped with Batch at the helm "a few little things" would be ironed out of New Zealand's game and consistent performances would beget consistent results.
Pontifex thought one of the main areas for amendment was in defence, particularly in the transitional moments after an attack breaks down.
"We tended to get caught on the counter-attack quite often through the Olympics, and it looks a bit like that at the Champions Trophy. Handling those counter-attacks is a key part to winning and shoring up the defence. If you go through to tournament and concede the least number of goals you're giving yourself a very good chance of winning that tournament."
- APNZ