Athlete of the 20th century says he settled in America because his homeland didn't want to know about him.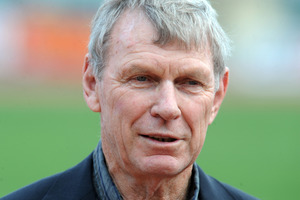 New Zealand's athlete of the 20th century, triple Olympic gold medallist Sir Peter Snell, says his talents were not appreciated here.
Sir Peter also called this country's attitude to sporting achievements "weird" because while they're appreciated, it doesn't "want to help you out professionally".
The runner won the Olympic 800m title in Rome in 1960 and followed up with a stunning double of 800m and 1500m golds in Tokyo four years later.
He set several world records before his retirement in 1965, eventually moving to the United States where he earned a PhD in exercise physiology before settling in Dallas, Texas.
Sir Peter was voted New Zealand's athlete of the century in 2000.
Speaking at a news conference in Barcelona, Sir Peter was asked why he ended up settling in the US after initially moving there to study, Reuters reported.
"I was originally going to do an undergraduate degree and go back to New Zealand and be a fitness consultant," he said.
"Then I got turned on to research and after seven years New Zealand wasn't interested but the US was and I got offered a post-graduate fellowship in Dallas, got married to a Texan and that was it.
"As far as New Zealand was concerned, when they made me their athlete of the 20th century they said, 'Well why is he in the US?'
"I said, 'Well, no one seemed interested in having my talents in New Zealand'."
And he said he wasn't the only sporting figure to be neglected.
Sir Peter compared his treatment to that of yachtsman Sir Russell Coutts when he left to lead Switzerland's Alinghi to America's Cup glory in 2003.
"New Zealand is weird in that respect.
"They admire the results but they don't want to help you out professionally. They do it all the time," Sir Peter said.
"They did it to Russell Coutts, who then went to Switzerland and took the Cup away. I loved that."
Sir Peter also questioned New Zealand's coaching techniques for runners - he attributed a slump in distance running after the glory years of himself and Sir John Walker to changes in coaching trends.
"I think New Zealand runners got away from the coaching methods that had proved successful," he said.
"The methods of my coach [Arthur Lydiard] were controversial, distance running for middle-distance runners, and I think some of the runners coming up felt it was old-fashioned.
"They weren't looking at the times apparently. I'm absolutely sure that was the main reason."
Sir Murray Halberg told the Herald Sir Peter was free to say what he liked but he had always been very happy in New Zealand.
As well as winning gold in the 5000m at Rome, Sir Murray was a Commonwealth Games double gold medallist and the first Kiwi to run a mile in under four minutes.
"I'm free, Peter's free and that is the great thing about living in a democracy - we can live where we please and say what we please and that's it," he said.
"I'm a happy person and I've had a good life here."