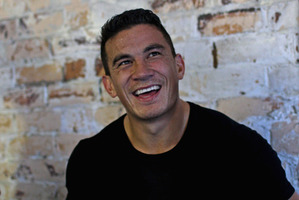 New Zealand Rugby League is rolling out the welcome mat for Sonny Bill Williams.
Williams has finally confirmed his move to the Roosters in the NRL, though former Bulldogs team mate Hazem el Masri has criticised him being allowed back after walking out on the club in 2008.
NZRL High Performance Manager Tony Kemp has no such qualms.
"He's based the conversation on his years as a player, and not once did any player come out and disagree what Hazem done as an individual. And I think for Hazem to make those comments was pretty poor from where I'm sitting."
Tony Kemp says even if Sonny Bill Williams is only in the game for a year before returning to rugby union, he'll be picked for the Kiwis if his form warrants selection.