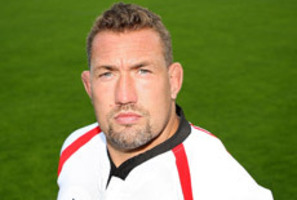 In a nod to Jamaican bobsledding, the annual Antarctic golf tournament and the Fifa World Cup scheduled for the 2022 Qatari summer, Pakistan has joined the list of unusual sporting ventures by launching a domestic rugby competition.
It will start next year and consist of 20 teams playing across several divisions. It represents another step for the sport's development in a country best associated with cricket and hockey.
Pakistan has been competing in the Asian Five Nations rugby tournament for some time. This year, 24 teams participated across five divisions. Pakistan finished bottom (fourth) in the third division held in Malaysia after losing to India and Indonesia.
They were coached by former Ulster and Ireland prop Justin Fitzpatrick.
The Pakistan Rugby Union was established only in 2000 but the game has spread quickly into all provinces. Sevens is already a medal event at the country's National Games.
Schools have also become a major target with the financial and logistical support of the International Rugby Board and Asian Rugby Football Union. There are now more than 3000 active players.
Pakistan Rugby president Fawzi Khawaja says the new domestic league gives certainty as to how they play the game.
"It will give context to the game at club level and make talent identification easier as we seek to bolster the strength of our national side. It's another step towards making Pakistan a force to be reckoned with on the international stage."
Rugby in Pakistan dates back to 1926 when the first club, Karachi RFC, was founded. The game was initially an expatriate sport, with Karachi joining the All-India circuit until the late 1950s. The other two main clubs are in Lahore and Islamabad.
The 1960s saw a decrease in the expatriate population and, with travel to India becoming more restricted due to the animosity between the neighbours, clubs became reliant on playing visiting British military units, like the Royal Navy.
The game was rejuvenated in the 1990s, especially in the capital Islamabad when French, British and American workers in embassies, commissions and banks took the game into the local community.
An annual sevens championship was set up which now runs on a rotating basis through the three main clubs. In 2003, Pakistan fielded a national XV for the first time to play in Sri Lanka.
Pakistan's flourishing rugby environment reinforces an independent study which highlighted an 18 per cent increase in participation rates in Asia since the 2007 World Cup. Rugby's reintroduction into the Olympic Games from 2016 and the awarding of the 2019 World Cup to Japan has also bolstered interest.
By the end of the year, the IRB is expected to have invested more than $17 million into the development of rugby in Asia between 2009-12. China, Sri Lanka, India and Japan have been the most significant beneficiaries.