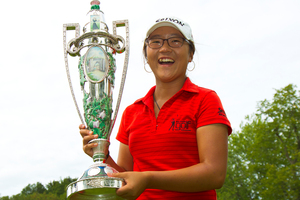 ASB YOUNG SPORTSPERSON OF THE YEAR
Finalists.-
All Rounder: Sarah Adam (Diocesan), Gabriella Fotu (Rangitoto), Ashleigh Williams (EGGS), Matthew Lewis (Sacred Heart).
Athletes with a disability: Aine Kelly-Costello (Pinehurst), Richard Nelson-Parker (Kings), Steven Ramlose (Alfriston).
International Achievement Award: Kelly-Costello.
Athletics: Siositina Hakeai (AGGS), Paige Harwood (Kings), Ashleigh Williams (EGGS), Dalton Coppins (Sacred Heart), Ben Moynihan (Kings), Nicholas Southgate (Rosmini).
Badminton: Angie Leung (Baradene), Rayna Phillips (WGHS), Lilian Shih (Pakuranga), Daniel Lee (AGS), Zarya Oud (MAGS), Dylan Soedjasa (WBHS).
Basketball: Brooke Blair (Rangitoto), Penina Davidson (Rangitoto), Gabriella Fotu (Rangitoto). Boys, tbc.
Cricket: Mark Chapman (Kings), Robert O'Donnell (WBHS), Brett Randell (MAGS). Alice Le Marquand (WGHS), Francesca Wilkinson (St Kentigern), Leanne Gray (EGGS).
Cycling: Devon Hiley (St Cuthberts), Lydia Rippon (Massey HS), Racquel Sheath (Whangaparaoa), Scott Ambrose (Sancta Maria), Nick Bain (Macleans), Logan Griffin (AGS), Zachary Williams (St Peters).
Distance running: Elsie Salt (St Cuthberts), Amy Shaw (EGGS), Ben Moynihan (Kings), Thomas Currie (Long Bay), Finn Wilson (AGS).
Equestrian (Eventing): Georgina Llewellyn (St Cuthberts), Zephania Steele (Strathallan), Alix Campbell (Kristin).
Football (Soccer): Suhail Ali (Al Madinah), Liam Anderson (WBHS), Jonathan Quinn (MAGS), Dylan Stansfield (WBHS), Chloe Knott (Rangitoto), Chloe Wilson (TGS).
Golf: Wen Yung Keh (Botany Downs), Joanna Kim (St Kentigern), Joanna Kim (St Kentigern), Lydia Ko (Pinehurst), John Tynan (AGS), Nicholas Voke (Manurewa HS), Harry Yang (WBHS).
Gymnastics: Penny Bennett (MAGS), Jordan Rae (Baradene), Brittany Robertson (Diocesan), Dylan Schmidt (Kings), Michael Summers (St Peters).
Hockey: Su Arn Kwek (St Cuthberts), Danielle Sutherland (Diocesan), Elizabeth Thompson (St Cuthberts), Cameron Gibbons (Kings), Alexander Hanham (Kristin), Sam Jimmieson (St Kentigern), Kim Kingstone (Kings).
Lawn bowls: Siobhan Archer (Howick), Tarani Paul (St Dominics), Heather Blair (St Dominics), Brendyn Johnston (Dilworth), Bowen Shi (Dilworth).
Mountain Biking: TBC
Multisport: Danielle McKenzie (Rangitoto), Emily Pearce (Kristin), Elsie Salt (St Cuthberts), Sam Ward (St Kentigern).
Netball: Temalisi Fakahokotau (WGHS), Elisapeta Toeava (McAuley), Nadia Loveday (MAGS).
Orienteering: Rebbeca Gray (St Cuthberts), Helayna Ogden (Massey HS), Helena Barnes (Diocesan), Cameron Tier (WBHS), Kieran Woods (MAGS), Hannah Sampson (Sunderland School and College).
Rowing: Ashlee Caskie (Pukekohe), Lucy Jonas (EGGS), Sarah Smith (EGGS), Joel Bateman (AGS), Michael Brake (WBHS), Cameron Webster (WBHS).
Rugby League: Michael Ki (Papatoetoe), Semisi Tyrell (Sir Edmund Hillary), Reubenn Rennie (Howick).
Rugby Union: Girls, Makineti Hufanga (Southern Cross), Onjeurlina Leiataua (Papatoetoe), Maggie Wanoa (AGGS). Boys, tbc.
Softball: Freya Bullock (Avondale), Beth Stavert (Green Bay), Eru Drage (Massey HS), Sharelle Leota (Green Bay), Taylor Hick (Massey HS).
Squash: Hayley Hughes (EGGS), Ellie Pike (EGGS), Sion Wiggin (WBHS), Harry Tapsell (Sacred Heart).
Swimming: Caroline Baddock (Diocesan), Tabitha Baumann (Rangitoto), Rima Williams (MAGS), Jeffrey Arona-Tuifana'e (Macleans), Erik Kahr (AGS), Corey Main (Macleans).
Table tennis: Maggie Ngo (St Cuthberts), Bryn Lindsay (WBHS), Daniel Lowe (St Kentigern), Xu Ning (AGS).
Tennis: Ella Barclay (Kings), Danielle Feneridis (WGHS), Paige Hourigan (St Kentigern), Ryan Henderson (St Kentigern), Alex Klintcharov (WBHS), Rhett Purcell (Sacred Heart).
Touch: Mikayla Enosa (Rangitoto), Tyla Nathan-Wong (Lynfield), Vince Aso (St Peters), Phoenix Hunapo (KBHS).
Underwater hockey: Cara Christopher (Glendowie), Portia Manukuo (EGGS), Louis Flavell-Birch (Howick), Matt Trevelyan (MAGS).
Volleyball: Koloti Kamoto (McAuley), Sitoga Pulemau (Mangere), Annalise Vukets (WGHS), Mitchell Hallett (Rangitoto), Manaia Harris (WBHS), Thomas Heijs (Long Bay).
Waka Ama: Kata Brown (Alfriston), Milla Brown (Alfriston), Deidre Hills (McAuley), Rhei Pare (Southern Cross), Maori Tere (Waitakere).
Water polo: Miranda Chase (MAGS), Ricci Ferigo (Diocesan), Rebecca Parkes (Rangitoto), Thomas Kingsmill (Kristin), Tyler Vao (Rangitoto).
Wrestling: Joshua Downes (MAGS), William Rew (Dilworth).
Yachting: Elsie Beavis (Kristin), Charlotte Moss (Rangitoto), Tim Adair (TGS), Matthew Kempkers (Northcote), Andrew McKenzie (Sacred Heart).
Winners to be announced at ASB Young Sportsperson of the Year dinner, Eden Park, November 22.

CRICKET
AUCKLAND
Premier A, two-day championship, round three.-
Kings 174 and 42/2 lost to AGS 229 (James Parslow 116, Kyle Jamieson 39; Ben Turner 3-49) on first innings.
WBHS 283/7 dec and 98/7 dec (Mitchell Atkins 39) beat Sacred Heart 193 (Clayton Floyd 7-53) and 56 (Mania Harris 4-11, Wesley Healiss 3-9) outright by 132 runs.
Macleans 115 and 119 (David Winn 48, Varun Narula 30; Teja Nidamanuru 8-36) lost to MAGS 284 (Jack Cassidy 85, Matthew Vercoe-Curtis 45, Vaidik Raj 45, Teja Nidamanuru 37) outright by an innings and 50 runs.
Points: WBHS 10, AGS, MAGS 8, Kings 6, Sacred Heart 2, Macleans 0.

Premier A, two-day plate, round two.-
Rosmini 111 and 314/7 dec (Alex Du Rand 134, Connor Ridge 72, Fraser Conway 50) beat St Peters 86 and 261/5 (George Hanham 103no, Josh Plummer 45, Jack Parsons 43) on first innings.
Rangitoto 131 and 149 (Jackson Tredray 38; Anas Patel 4-29, Mark Van Tillburg 3-36) lost to Avondale 149 (Anas Patel 40, Harshal Vyas 39; Nathan Banks 5-29) and 56/3 on first innings.
St Kentigern 209/8 dec and 116 (Richmond Lum 42no; Dylan Lombard 3-16, Josh Cunis 3-16) beat KBHS 98 (Jack Coombes 36; Jeremy Myers 5-15) on first innings.
Points: St Peters 8, St Kentigern 6, Rosmini 4, KBHS, Avondale 2, Rangitoto 0.

SOFTBALL
JUNIOR GREATER AUCKLAND
Girls.-
Pool A: MAGS 6 Pakuranga 1, One Tree Hill 8 Pakuranga 0. Pool B: Aorere default to Lynfield. Pool C: EGGS 10 McAuley 0, EGGS 4 Rutherford 1. Pool D: Waitakere 7 Marist 3, Marist 6 Avondale 4.

VOLLEYBALL
Junior premier.-
Boys: WBHS 2 AGS 1; De La Salle 2 AGS 1; WBHS 2 De La Salle 1. Orewa 2 Otahuhu 0; One Tree Hill 2 Otahuhu 0. Sir Edmund Hillary 2 Rangitoto 0; Manurewa 2 Rangitoto 1; Manurewa 2 Sir Edmund Hillary 0.
Girls: Rangitoto 2 Sir Edmund Hillary 0; Sir Edmund Hillary 2 Avondale 1; Rangitoto 2 Avondale 0. Mangere 2 WGHS 1; WGHS 2 Alfriston 0; Mangere 2 Alfriston 1. Long Bay 2 McAuley 0; Manurewa 2 McAuley 0.

WATERPOLO JUNIOR
Boys.-
A grade: Kings A 16 St Kentigern A 3; Rangitoto A 6 WBHS A 2; Sacred Heart A 13 MAGS A 3; AGS A 10 St Peter's A 6. Rangitoto A 15 St Kentigern A 1; Sacred Heart A 11 AGS A 3; WBHS A 7 St Peter's A 1. St Peters A 8 MAGS A 5; Sacred Heart A 14 St Kentigern A 4; Rangitoto A 6 Kings A 4; WBHS A 8 AGS A 1.
B grade Central/East pool G: MAGS 7 Parnell AGGs 4; Kings 10 St Peters 3. Parnell AGS 9 Kings 2. MAGS 7 AGS 2. Pool H: Glendowie 6 St Kentigern 5; Sacred Heart Red 14 Macleans 0. Howick 9 Macleans 4; Sacred Heart Red 13 Glendowie 3.
B grade North/West pool I: Western Springs 4 WBHS 3; Green Bay 11 Liston 4; Long Bay 11 Massey 1. WBHS 12 Avondale 0; Long Bay 9 Liston 5; Western Springs 8 Green Bay 5.
C grade pool J: Lynfield 7 Western Springs 6; MRGS 9 Rutherford 4. Pool K: Strathallan 5 AGS 4; Kings 5 Parnell AGGS 4.
Girls.-
A grade pool A: St Cuthbert's 10 EGGS 4; Diocesan 16 MAGS 1. Pool B: WGHS 4 Baradene 3. WGHS 9 Kristin 1; Rangitoto 14 St Mary's 1. St Mary's 8 Kristin 5.
B grade pool L: St Marys 17 Green Bay 0; Carmel 11 Western Springs 1. Marist 7 Avondale 3. Carmel 16 Green Bay 1. Pool M: Diocesan 9 Glendowie 2; Selwyn 6 EGGS 1; St Kentigern 10 St Cuthbert's 0. Diocesan 14 St Cuthberts 2; Selwyn 4 Glendowie 3; St Kentigern 14 EGGS 4.