National restructuring forces huge changes at premier franchise - and more are probably on the way.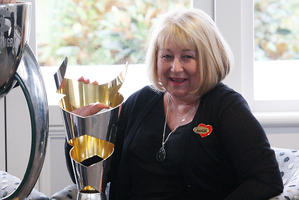 They won the ANZ Championship but the chairman of the Waikato-Bay of Plenty Magic has gone and CEO Sheryl Dawson is under threat.
The playing roster is similar but the off-court changes have shaken up the status quo at New Zealand's premier netball franchise. Chairman Peter de Luca has been replaced, several new board members have been appointed (only two of the eight-strong board remain) and CEO Sheryl Dawson is no certainty to continue in her role.
The changes have been prompted by Netball New Zealand's restructuring, where 12 regions are being merged into five zones which include the five ANZ Championship franchises.
It meant that board members and CEO s have had to re-apply for their roles. De Luca, who was in charge for five years, was unsuccessful and has been replaced by John Wiltshire, a lawyer (specialising in sports law) who is a former Auckland and Central Districts cricket captain.
"It was an open process and we were looking for the best person to suit the new role," says Netball New Zealand CEO Raelene Castle. "They need to lead the semi-professional set-up of the Magic as well as looking after the amateur side of the game. Interviews were conducted by an independent panel [comprised of a Netball NZ representative, a Sport New Zealand representative and a regional representative] and it was decided that John was the right person to take that role."
"My term is complete," says De Luca. "It's now quite a different organisation and it has changed. That's the end for me and I have no other comment."
Other new appointments to the board include former Silver Fern Margaret Forsyth, former Black Cap John Parker and Jeremy Curragh, the former Bay of Plenty Rugby CEO who was most recently the financial mastermind behind the plan that has seen Otago rugby rescued from oblivion.
Interviews for the CEO position will continue into this week, with Dawson far from certain to be retained in her role despite this year's unprecedented success. Netball NZ has a shortlist of three to four names, with a prominent 1980s Silver Fern believed to be in the mix.
"It is an open process and it will test the incumbents," says Castle. "We are very conscious of continuity but also must look to get the most suitable person for the role."
Dawson has engendered a strong relationship with the playing group, especially Laura Langman and Casey Williams who have been with the franchise since they were teenagers. She has also been extremely loyal to coach Noeline Taurua through some difficult times, which paid dividends during last year's amazing run.
But there have been some concerns over some aspects of her management.
Dawson's additional role as CEO of Netball Bay of Plenty has also at times led to strained relations with Netball Waikato, the other region within the Magic partnership. Sources from Waikato say there was sometimes a perception that Netball BOP had more influence over the Magic board and a concern over a lack of transparency on certain processes.
The Magic have also posted heavy losses over the past few years, with Netball New Zealand spending hundreds of thousands of dollars to keep the franchise afloat. Meanwhile, the Magic is not the only franchise going through structural changes. The Herald on Sunday understands that at least two of the other New Zealand teams (including the Mystics under the umbrella of Netball North) will have new chairs in place and markedly different boards as part of the same re-organisational process. It is also believed that Pulse CEO Kyla Lange will not be continuing in her role.