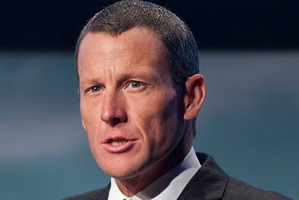 World Anti-Doping Agency chief John Fahey says cycling will only regain credibility when the senior officials on watch during the Lance Armstrong "debacle" are removed.
The International Cycling Union (UCI) said yesterday it supported the findings of the US Anti-Doping Agency, which branded Armstrong the central figure in a systematic doping programme - stripping him of his seven Tour de France titles as a consequence.
Fahey didn't hold back in his criticism of senior officials at the UCI, given Armstrong's cheating eluded them for over a decade.
"Looking back, clearly the doping was widespread," the 68-year-old Australian said.
"If that doping was widespread, then the question is legitimately put: 'Who was stopping it? Who was working against it? Why wasn't it stopped?'
Fahey said the UCI now face serious questions and believes those involved during the Armstrong years can no longer justify their place in the sport.
"I look forward to seeing what they propose to do for the future to ensure what we've seen through this Armstrong debacle doesn't happen again," said Fahey, with the UCI set to meet on Friday in Geneva.
"It's not a question of simply saying we'll rule off the line and go on.
"They clearly have to take the blinkers off, look at the past, examine the people who are there, ask themselves the questions: 'are those same people still in the sport and can they proceed forward with those people remaining?"' he said.
"I don't think there's any credibility if they don't do that and I think they need to get confidence back into the sport so that its millions of supporters around the world will watch and support the sport going forward. Right now, if you were a cycling fan you'd say to yourself: 'why bother?"'.
UCI president Pat McQuaid, who has held the position since 2006, earlier warned against blaming the sport's authorities for the doping scandal.
McQuaid's predecessor, Hein Verbruggen, has come under scrutiny as he was at the helm at the time of the shamed US rider's Tour de France wins between 1999 and 2005.
In particular, Verbruggen has been accused of shielding the Texan amid claims he and US Postal Service teammates were tipped off about the arrival of dope testers and the UCI received a donation from Armstrong to allegedly cover up a positive test.
- AAP