East Coast clubs' decision to admit women called 'a tremendous success' that has totally changed attitudes.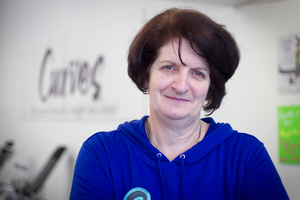 A feminine touch to a bowling club is very apparent ... the standard of language for example.Trevor Mills, Bowls Gisborne-East Coast Gisborne's bowling community claims to have stolen a march on Auckland by eradicating gender segregation.
A Herald report that the 151-year-old Auckland Bowling Club had rejected a bid to allow in female members drew chortles yesterday from organisers of Gisborne-East Coast's annual Easter tournament, which will be open to women next year for the first time.
"Even here in good old Gisborne, the last bastion of male total dominance has come to an end," said the secretary of the region's bowling federation, Trevor Mills.
Auckland Bowling Club president Greame Scott said earlier that his was just one of many men-only clubs, and the move to open it to women was supported by only four members among about 16 at a special meeting.
But Mr Mills said that put Gisborne ahead of Auckland in the social evolution stakes, as all of his region's seven clubs had become gender neutral.
Two previously men-only clubs, and one which had been just for women, decided in 2010 to open their ranks to both sexes.
The Gisborne Bowling Club, founded in 1884, was the first to lower the drawbridge.
Although the region's Easter tournament for the Burton Cup remained initially a men-only affair, Mr Mills said it would be open to women next year for the first time since the competition began in 1910.
That followed the removal of the last vestige of opposition from men who might have been nervous about seeing women bowlers' names on the coveted trophy.
"We are saying to Aucklanders to come down and enjoy the East Coast hospitality and the cup, especially the women," Mr Mills said.
Desegregation of bowls had been "a tremendous success" and even the strongest opponents had started thinking, "Hey, it's a good idea to have women in there - they can do things that men can't do like manning the kitchen and cooking the meals".
"A feminine touch to a bowling club is very apparent, it's a totally different attitude - the standard of language for example."
Asked what he thought about the survival of segregated clubs in Auckland, which include four women-only establishments, he said: "Get with it, this is the 21st century, not the 19th."
But several Herald readers urged leniency towards the Auckland Bowling Club, saying there were plenty of women-only gyms among other gender-specific services such as nail and hair salons.
The owner of New Lynn's female-only Curves gym, Debra Graham, said she was perfectly comfortable about catering for women who wanted to exercise away from prying male eyes.
"They like women-only gyms because there are no males making them feel embarrassed about the way they are," she said.
Men sometimes called by to crack jokes about the gym, and she had to turn away the occasional transvestite inquiring about membership.
But she believed there was a place for gyms catering for older men as well, and had no problem with the Auckland Bowling Club's policy.
The Auckland Council says that although the bowling club is its tenant on Domain land, that does not imply acceptance or approval of its membership rules.
A spokesman also disclosed that a 21-year lease to the club, for which it paid the council $150 a year plus GST, expired in March and no application had been received for a replacement.
Mr Scott was unavailable but another club official indicated the expiry date appeared to have been overlooked.