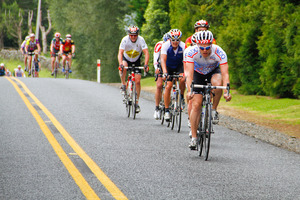 The W2A (Wellington to Auckland) cycling event is 5 years old and about to enter an exciting new era.
BDO - a leading mid-market accounting firm in New Zealand and on the world stage - is mad about cycling. It is taking its passion for the sport to a new level this Friday with the official launch of its sponsorship of 2013's February 10-16 W2A.
Special guests at the launch will include Fiona Southorn, the bronze medal cycling Paralympian who is riding the W2A challenge for BDO, Simon O'Connor (MP Tamaki), Sir John Walker and professional cyclist Tim Gudsell.
"We have 14 offices throughout NZ and 700 staff and we just happen to be very passionate about sport - cycling in particular," said David O'Connor, chairman of BDO New Zealand.
"We will be introducing a corporate challenge to the W2A so like-minded business people can get involved as part of a team."
BDO is encouraging its staff to cycle to work at least once a month, and certainly on October 12, and to sponsor an elite cyclist for the duration of the W2A.
Event director Stephen Cox is looking forward to a new era with BDO that will have widespread appeal.
"The ride is pretty special as it is over seven days. It gives people the opportunity to make some good new friends, travel over some roads that many wouldn't know were even there," said the 56-year-old, who rode at the Los Angeles Olympics in 1984.
"The W2A provides a good personal challenge. It has a strong social aspect to it as well. It is organised by people who actually have a strong understanding of cycling and are keen to provide a complete event experience, and that is also safe, friendly and affordable."
Cox represented New Zealand at cycling for 13 years and rode in three Commonwealth Games (1978, 1982 and 1986) before becoming the National NZ Cycling Coach from 1990-91.
"This is a ride that caters for riders of all abilities," he explained.
"We have three different start groups for the riders to choose from. The corporate group will run separately and they are able to change riders, if they wish, from day to day.
"All the individual competitors ride all the way. Interest in the 2013 event is very good, we expect approximately 200 individuals to take part and the number of corporate teams is still pretty much an unknown, we hope that we may get 10-20 teams."
Cox said the W2A ride is the only seven-day ride in New Zealand and it is a real personal challenge.
"This ride also offers the opportunity to actually to get to know other competitors through the social nightly presentations and dinners that are held. It is a great week."
Also excited to be involved is THINK - a not-for-profit organisation that aims to raise awareness and prevention of head injuries. Cycling is one of the sports at the top of the head-injury list, along with equestrian and rugby league.
"This is a huge step forward in regards to national recognition with what we are trying to achieve with head injury awareness in New Zealand," said national spokeswoman Elizabeth Charleston.
Charleston is a past equestrian champion who suffered a head injury while riding.
"THINK has been a lifeline for me while dealing with my own head injury. It is an honour to be able to help people in their time of need when dealing with a head injury," she said.