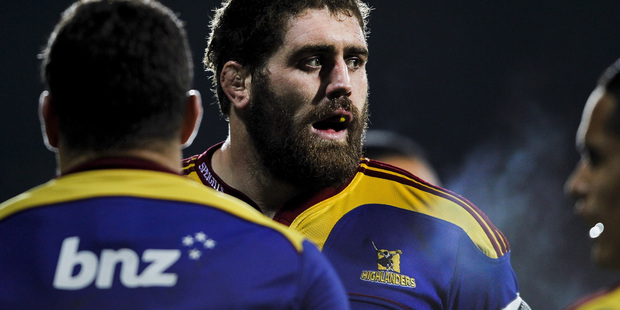 Sanzar has made the call to stick with match-day squads of 22 players next year and I agree with it.
The November tests will be played under the trial laws of allowing eight players on the bench - essentially allowing teams to carry two props and a hooker in the reserves.
I like the fact that under the current arrangements teams have to have a versatile prop who can play both sides of the scrum.
I'd also question where all this could end up if we allow 23 players to be named. Will we get to the point where there will be 15 on the field and another 15 on the bench - a replacement for every player?
I heard Adam Thomson talking the other day about how he loved being part of the All Blacks but that it was challenging doing all the training but so little playing. I know I wouldn't enjoy that.
I was always happiest playing. Training is fine but you don't want to constantly be doing it without the release of a game at the end of the week.
If you want to do heaps of training and not much playing ... go to Japan.
Confirmation that match day squads will remain at 22 players next year will provide clarity for Super Rugby coaches in terms of selecting their squads.
I'll be interested to see how things end up at the Hurricanes now that Ben Franks has signed. Probably, they will be looking at a first choice front row of Franks, Dane Coles and Jeffery Toomaga-Allen - which you would have to say is not a bad unit at all.
I say probably because if you compare Franks with Ben May, I'm not sure there is much between them. May would probably have the edge in the lineouts where his height would be more valuable in the lifting.
May might be the more mobile and have the edge in the loose while I reckon they are both much of a muchness in the scrums.
The onus will be on Franks, as an established All Black, to prove himself and show, through playing regularly, what he is all about. The same is true of Jamie Mackintosh at the Highlanders. His position is now uncertain following the decision of Tony Woodcock to play down there.
To my mind, neither Woodcock nor Mackintosh are impact players: they both like to play and they can both go for 80 minutes.
Sharing the workload each week is not the way to go and that means, to my way of thinking, that Mackintosh needs to head north to the Blues. He's had a taste of All Black rugby and didn't really take it and hasn't pushed on.
If he wants to enhance his career, he needs to move and play every week.
He could form a good Blues front row with Keven Mealamu and Charlie Faumuina and still be able to go back to Southland and play for his beloved Stags.