Cooper wins something - against a non-player; little passion at Newcastle reports.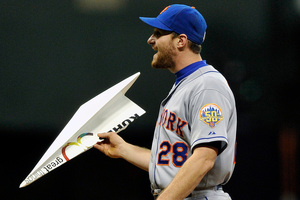 Spotted in Auckland recently, former league superstar turned Australian Rules footballer Israel Folau. Someone point him in the direction of Penrose, please.
More game time?
With a knee injury ruling Quade Cooper out of the remainder of the Rugby Championship he should have more time to beat fans at PS3 game FIFA after routing a Twitter follower a few weeks back.
Cooper put out a call on Twitter ahead of the Wallabies' match against the Springboks in Perth: "Serious anyone in the wild west 'Perth' that has FIFA12 on ps3 n wants a whooping ... I'll come whoop you :)," he tweeted.
Perth resident Kiel Henry responded, picking up Cooper from the team hotel with teammates Kurtley Beale and Digby Ioane tagging along.
"I didn't know what to bring, so I did buy a six pack of beers and some chips and some cokes," Kiel told Foxsports.com.au.
"But they didn't have anything at all! They did want sparkling water but I didn't have any at the time."
Cooper got the better of Henry, must be the first time that's been written in a while, winning 4-1.
Swing and a miss
The Toronto Blue Jays suspended shortstop Yunel Escobar for three games for wearing eye-black displaying a homophobic slur in Spanish during a Major League Baseball game last weekend against Boston.
The phrase read "Tu Ere Maricon" which translates to "You Are A Fa***t.
Escobar insisted the word is often used within teams and by Latinos and said: "I didn't see it as something bad at the time.
"My decorator is gay, and my hairdresser is gay, and I have various friends who are gay.
"Honestly they haven't been as offended," he added.
Escobar's lost salary during the ban, about US$82,000, ($99,000) will be directed to two advocacy groups, the Gay & Lesbian Alliance Against Defamation and You Can Play.
Hits and misses
Reports that the Newcastle Jets are looking to sign English striker Emile Heskey is failing to get the same enthusiasm among A-League fans as Sydney's signing of Italian great Alessandro del Piero did.
Heskey has often been the butt of jokes across England for his inability to score. In an 18-year football career, Heskey, a striker, has scored just 117 goals in 546 matches. Of his 62 caps for England he scored just seven times, one more than defender John Terry who netted six in his first 58 games.
Following England's 5-1 victory over Germany during the 2002 World Cup qualifiers the chant "5-1 - even Heskey scored" has rung out around grounds during encounters between the two rivals ever since.
Unlike Heskey, the English press didn't miss an easy shot when the striker became engaged.
"It'll be nice for Emile when he weds Chantelle Tagoe. It'll make a change to hear 'Mrs Heskey' instead of 'Heskey misses'," one newspaper reported.
The Jets are looking to pay a reported A$1 million ($1.2 million) for his services.
Out in the cold
A onesie pyjama suit selling on the Newcastle football website has failed to impress the club's supporters who are notorious for going topless at home games during northern England's balmy winter months. The adult-sized outfit, priced at £25 ($48), is proclaimed by the club as "perfect for keeping warm", Metro.co.uk reports.
Though it doesn't seem like the item will be heading off the shelves at quick pace.
"The opposition fans would wet their pants if they saw that," one fan said on the website.
Another tweeted: "@NUFCOfficial there isn't a day goes by where you don't try to sell us some pointless tat."
It doesn't seem like the most ridiculous item sold on the club website. Since when do you need sunglasses in Newcastle?
Stat of the week
20: The number of players sent off during an Argentine club match between Villa Raquel and La Amistad when a brawl broke out. "This is just too much. We're a football league, not a boxing promoter. The discipline will be dramatic," a Liga Correntina spokesman said. The question remains: What were the two players who weren't sent off doing?