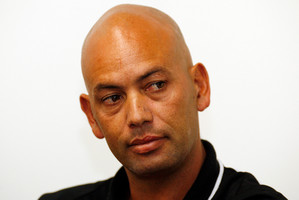 The shortlist of candidates for the vacant Warriors coaching job isn't really all that short.
Given that it boasts about 10 names, at best it's a medium list, and that's being charitable.
No one outside the club's inner sanctum is 100 per cent sure of the names, but we can hazard a decent guess at most of them.
Craig Bellamy, Brian Smith, Tim Sheens, Stephen Kearney, Justin Morgan, Tony Iro, Michael Hagan, David Kidwell and Mick Potter have all been bandied around.
Those coaches have at least one of two things in common. They're either untested or have been tainted by failure.
Even Bellamy, whose methods produce excellent on-field results, has been a failure. He has been, after all, a key figure during a Storm era that boasts no titles.
That said, the Warriors would be foolish not to chase Bellamy if they have a genuine shot at luring him to Auckland - and money does talk.
But despite some fairly optimistic offerings from some sections of the media of late, the only statement on record from Bellamy is that he won't even consider his future until the end of the season. The Storm, meanwhile, remain extremely optimistic of negotiating an extension with their long-term coach.
Best not hold our breath on that one.
Of the other names on "our" list, Smith has never won anything, Sheens hasn't won much lately, Kearney hardly won a game in charge of the Eels and Hagan jumped ship at Newcastle before being forced to walk the plank at the Eels four years ago.
The other names on the list haven't held a head coaching position in the NRL.
Morgan did okay with Hull KR in the Super League, while Potter took Catalans to a Challenge Cup final but didn't do much with powerhouse club St Helens. But neither Potter nor Morgan's Super League record stacks up that well alongside, say, Brian McClennan's.
That leaves Kidwell - who having never held a head coaching position at senior level would be a massive Hail Mary - and Iro.
As an assistant and then briefly interim coach, Iro has the unfortunate distinction of being tainted by both failure and inexperience. But by dropping a bunch of under-performing stars and then laying bare the team's major failing - a lack of toughness - Iro displayed his mettle. Those actions revealed the tougher side of one of the game's nice guys. Long rated by the Warriors as a talented individual and future head coach, Iro deserves to be judged as much for his contribution to the steady if largely unspectacular Cleary era as the brief and spectacularly unsuccessful McClennan reign.
Yes, Iro would be a tough sell to the club's fanbase - but who on the medium list isn't?
Conventional wisdom suggests that promoting an assistant coach seldom works, however. Of the four NRL clubs to have done so recently, three (Brisbane, Cronulla and Manly) made the finals this season. The lone exception is Steve Price at St George.
Regardless of whom they appoint, the Warriors will be taking a punt. Before lumping their money on an outsider they know little about, they would do well to have a long, hard look at one of their own.
Iro's name shouldn't just be on the short list, it should be near the top.