Tell us your story - If you have had problems with concussions received playing sport contact us at sportrac@nzherald.co.nz.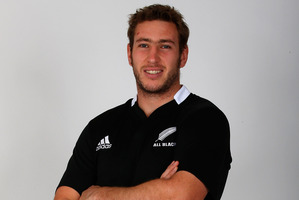 Today marks the end of the Herald's special report into the cost of concussion and contact sports, particularly rugby, our national sport. The issue does not end here, however.
Thousands of New Zealand rugby players have suffered the short and medium-term effects of concussion and more traumatic head injuries. We have highlighted just a few of their stories in these pages and thank them for sharing difficult stories to tell.
We do not yet know the full long-term consequences associated with multiple concussions, but there is enough research to suggest that rugby, and other contact sports, may face a situation where a number of former players become victims of neurological diseases.
Dr Rosamund Hill, a neurologist who has featured heavily on these pages, believes transparency is important. She wishes more high-profile players would have the courage to share their difficulties and fears.
Says All Black captain-in-waiting Kieran Read: "It's something you try not to think about as a footy player ... Who knows how I'll end up, but I guess I just try to look after myself and recover as well as I can.
"It's all about recovery these days, so who knows what effect that is having later down the line."
The national rugby body's attitude to this issue has been, from our perspective, instructive. Depending on who you talk to, they are either proactively tackling concussion in their game, or being dragged kicking and screaming into the issue.
We approached medical professionals for this article, academics, lawyers, elite and grassroots level players and their families. With one notable exception, they were happy to talk. The NZRU was far more difficult to tie down.
In one respect it is understandable. Despite being the national sport, it is not a given they will attract the best and the brightest. They have worked hard to cultivate a strong player base they do not want to lose. They also see themselves as the guardian of the game and, for them, only in-house publicity is good publicity.
The NZRU wanted to know who our sources were and what criticisms were being levelled at them three days before granting us an interview (with Brent Anderson, not CEO Steve Tew as requested), so they could "refute their claims and test their credibility".
It seemed a strangely paranoid attitude for an organisation that claims to have such robust concussion management and player-welfare protocols.
Look at the graphic (below), rugby players are getting bigger and stronger. If the legendary Colin Meads had been born in 1990, he might make a decent centre these days, but he would not have survived as a lock.
The collisions have been likened to car crashes - the G-forces frightening.
But the point of this is not to frighten parents or children off rugby. Team sport at its best acts as a fantastic source of camaraderie, personal development and achievement. All those forced out of rugby speak of a deep sense of loss.
The fundamental question remains: is rugby, or any contact sport, doing enough to prevent those at risk from further injury and potential lifelong disorders?