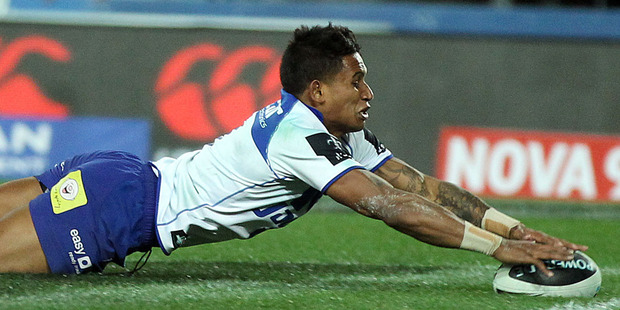 With 26 rounds of the regular season out of the way and the Bulldogs claiming their first NRL minor premiership in 18 years it's time for the new playoff system.
The NRL changed the playoff rules for the 2012 season from the McIntyre system. The old system saw the top ranked side play the eighth ranked team in the first week of the playoffs, two play seven, three play six and four play five with the two bottom ranked losers in week one eliminated from the playoffs.
Under the new system (see diagram above) the top four teams and the bottom four teams have been separated for the first week of the playoffs. The top four teams will play in the 'qualifying finals' in week one of the playoffs while the bottom four playoff teams play in the 'elimination finals'.
In the qualifying finals, top ranked Canterbury will host defending champions and fourth ranked Manly while second placed Melbourne host third placed South Sydney.
The two winning sides in the qualifying finals get a bye in week two of the finals, the two losing sides will play the winners of the elimination finals in the second week.
In the elimination finals, North Queensland finished fifth in the regular season and will host eighth-placed Brisbane in a Queensland derby. In the other match sixth placed Canberra will host the Sharks who finished in seventh place.
The two losing sides in the elimination finals will be naturally eliminated from the playoffs.
Week one
Qualifying finals
Canterbury v Manly - Friday, ANZ Stadium, 9.45pm
Melbourne v South Sydney - Saturday, AAMI Stadium, 7.45pm
Elimination finals
North Queensland v Brisbane - Saturday, Dairy Farmers Stadium, 9.45pm
Canberra v Cronulla - Sunday, Canberra Stadium, 6pm