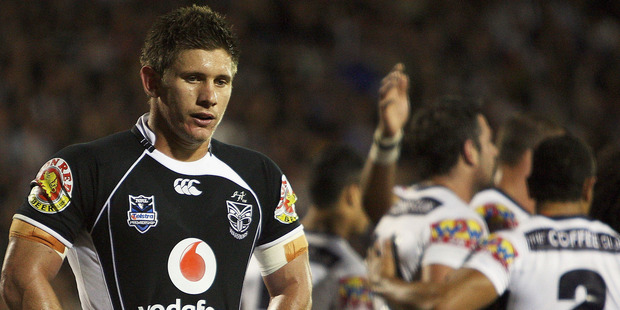 The club has already shown a swift ability to turn around a less than impressive NRL campaign several times in the past, writes Michael Burgess.
Whoever the Warriors appoint as coach for 2013 - even if it is the messianic figure that fans seem to crave - it is much more than a one-man repair job.
There is a multitude of problems to be fixed but the Warriors don't need to look too far for rebound recipes. The club has shown a swift ability to turn around a less than impressive campaign, as seen from 2000 to 2001 (13th to eighth), 2006 to 2007 (10th to fourth) and 2009 to 2010 (14th to fifth).
Probably the most pertinent parallel with this season's letdown is 2009.
The year before, the Warriors had mounted a charge to the play-offs on the back of a brilliant late-season surge. They qualified eighth but took down minor premiers Melbourne in the first week, before taking apart the Roosters a week later at home. Manly was a bridge too far in the preliminary final but coming into 2009, there was genuine expectation that the team could go all the way.
The club believed it was primed for a title tilt and the return of Stacey Jones added to the hype.
It wasn't to be. They won their first two games but then had just one victory in the next eight and finished the season with just seven wins, less even than this year. Just like Micheal Luck this year, Jones endured a miserable farewell campaign.
"What happened in 2009 is pretty similar to this year," says Warriors prop Jacob Lillyman. "We lost a lot of close games, gave up a few leads and lost confidence as a team. When that happens, everything seems to go against you, no matter how hard you try. It was a really hard season."
Just like this year, the team was affected by the loss of experience, particularly Ruben Wiki, Logan Swann and Wairangi Koopu. The club also released Michael Witt, Grant Rovelli and Nathan Fien - underrated players who were missed more than anticipated.
After being beaten up physically by Manly, the club put a big emphasis on strength training and winning the ruck leading into 2009, even employing a specialist wrestling coach during their pre-season preparations.
However, just weeks before the season started, the NRL brought in the dual referee system, which sped up the game and upset the Warriors' plans.
At the end of 2009, the emphasis was back on fitness.
"Our head trainer Craig Walker told us all to go away and have a good break," remembers Lillyman, "because when we came back, we were going to get absolutely flogged. And we were - it was probably the hardest pre-season I've done."
The club also looked at their structure; they realised that coach Ivan Cleary was being stretched too thinly. He was given more resources and things like video analysis, which he was spending hours each day doing, was passed on to assistants Tony Iro and David Fairleigh.
It gave Cleary more time to spend with the players, who now had regular performance reviews to complete. A football operations manager was appointed, along with additional coaching staff.
"We needed to take a fresh approach," recalls CEO Wayne Scurrah. "We looked at our structure, our resources, our squad and our individual competencies. We examined how we were preparing for games, what mindset we were taking into them and the culture of the team and club. We needed to create a winning environment again."
All the changes and refinements seemed to have the desired effect, as the club won 14 games in a stellar 2010 season.
"We were a bit shaky at the start of the year. Then we went to Brisbane [in round three] and wiped them off the park [48-16]," says Lillyman. "We were confident and it was a snowball effect; it is the best feeling in the world when you are on a winning run. Hopefully next year, we can get that back and get on a bit of a roll."
"A lot of us have learned probably 10 times more this year than we have in any other year," says interim coach Iro.
"A good thing is that the modern player is fairly resilient. It will be good for them to go away for six weeks and clear their heads. I think we can turn things around reasonably quickly but we do need to heed the lessons.
"You need to be careful about what you change, careful about squad numbers and depth, and need to be really careful about who you bring into the squad and their relative experience. Maybe that is what we didn't do last year."