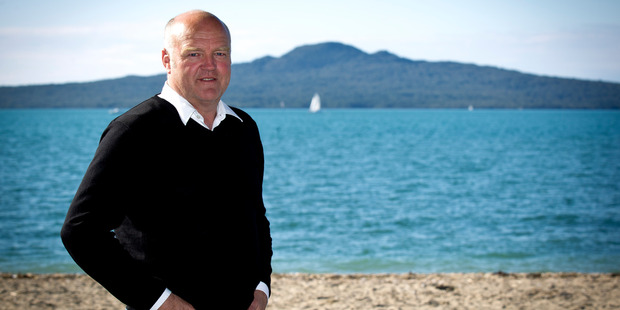 Waitakere United have turned to the larger than life figure of Paul Marshall as they seek a fourth consecutive national triumph.
The 49-year-old former national league striker has already tasted championship success as a coach five years ago, when he guided arch rivals Auckland City to the country's top soccer title.
Marshall has taken over from Neil Emblen, whose continuing commitments as the All Whites assistant coach counted against him after a 2011/12 season of patchy ASB Premiership form.
Waitakere have appeared in the last six grand finals, but there is much more at stake than national club supremacy.
With the Charity Cup kick-off against Auckland City only two months away, Marshall has flung himself into the coaching job after being appointed this week. He took time out from player interviews for a chat with the Herald.
You've bobbed to the surface again ...
I've had to be pretty patient - I've waited three or four years for this. It got to this same situation last time between Neil and I.
It was reported that you had won a job in the academy at English club Portsmouth last year ...
I was at Portsmouth for four months but I quickly realised the job was not for me, for personal reasons as much as anything, even though I really wanted it to work out. So I came back to New Zealand and the Three Kings club. I still learned a lot at Portsmouth - the guy heading the academy had a fantastic football mind. It was still a good experience.
Do you face added pressure, taking over at the national league champions?
If you really want to call it a national league ... a 14-game competition is not my idea of a national league. New Zealand needs a quality national league with more games. This is about the O-League and the world club championship - that's the significance of winning the league. There have been changes and I'm still not certain what the future O-League qualification rules are. We've got to find that out.
How important is it for you to promote players for contracts at the Wellington Phoenix?
It's really important that each franchise recognises the importance not only of the Phoenix and A-League teams, but also clubs around the world. We have to try and push our players to higher levels.
You are now on the other side of the great Auckland football rivalry ...
There is a strong rivalry between Waitakere and Auckland City and that is going to dominate here until the powers realise that Auckland needs a third franchise. It's just simple mathematics - this is where the major population is and Auckland needs another team. Players here are missing out because there aren't enough teams. But the rivalry is great - it draws big crowds and gets people interested. Football needs that as much as possible.
What is your main football philosophy?
It is not dissimilar to Auckland City's - after all, I was at Kiwitea St for 15 years. I like to play on the grass, through the thirds, a passing style. But of course defending is a big part of the game. It's 50 per cent.
Will you be recruiting?
I'm in the throes of talking to the players who have been loyal to the club but we will have to recruit players. The big carrot is the O-League and then the world club championship. Waitakere haven't been to that for a few years and that's what we need to prepare for. New Zealand Football also wants those funds coming into the game. There are numerous players in the domestic game who have been overlooked, which also comes back to only having two franchises in Auckland.
You are known for, shall we say, a flamboyant touchline style ...
Flamboyant - I like that. It sounds colourful. Some people might say loud and aggressive, but I'm not. Some coaches are quieter but they are still living every kick. Everything I do is aimed at my team.
Tell us about your job as coach of the girls at Mt Albert Grammar.
It is not something I thought I would ever be doing. The opportunity came about through the headmaster Dale Burden. I'm really enjoying it and we've been pretty successful. We are the youngest team in the first XI - I've got five Year 9s and four Year 10s in the lineup - and we've won the league and the cup. We're off to the nationals to try and complete the treble. Girls are really good at absorbing information - they are very technical. They've got it all over the boys with that. That's funny, because girls also talk a lot more. I've mainly coached senior men although I did take the New Zealand under-15 boys - girls are different emotionally to the guys.
What about your business commitments?
I'm focusing on coaching and my family is also very important to me. I've got a small marketing business - the company is 15 or 16 years old and we have a few clients to look after but that side of things is minimal for me.
Do you dream of going higher in coaching - the All Whites perhaps?
I'd never say never. But what I really love is the day-to-day business of working with a group of players over a long period. I like to get to know the individuals over time. That's a different ball game (to coaching a representative side).
What is your favourite memory as a player?
Scoring six goals for Onehunga High against Avondale in a first XI match ... and scoring two goals for Papatoetoe against Mt Wellington in Ricki Herbert's 100th game for Mt Wellington.
Was Ricki marking you?
He should have been.