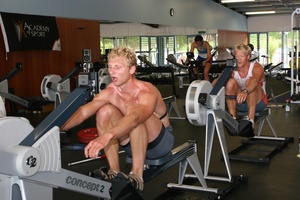 The 2012 New Zealand Olympic campaign should be judged an outstanding success - six gold medals, two silver and five bronze. Fifteenth on the overall medal tally is a great effort for a nation of four and a half million people. On a per capita basis, New Zealand was placed fourth overall.
So, are we doing enough to maintain these results and hopefully improve them?
The most pleasing aspect of the 2012 Games is the performance of rowing, with three gold and two bronze medals. For the past four years rowing has had the benefit of a world-class high performance centre at Karapiro, with world-class coaching and support services to match. That is a recipe we are in the process of delivering for other targeted sports.
In 2010, the Government approved funding for a new high performance sport strategy, lifting funding from $40 million to over $60 million a year through to 2014. Most of this funding is flowing through to athletes in the form of enhanced grants or services, but some is providing capital for cornerstone investments in high performance facilities.
The largest of these is a new velodrome and centre of excellence for cycling in Hamilton. The Government has invested $7 million in this $28 million project.
In June, the Prime Minister opened the new national training centre for High Performance Sport New Zealand at AUT's Millennium Institute on the North Shore - a $43 million project, to which the Government contributed $15 million.
Very soon work will start on a new $23 million aquatic centre on the same site, made possible by a $3.85 million grant from philanthropist Owen Glenn, among others, with some Government support.
In Takapuna, only council approvals are required to start work on a fully funded $8.5 million (Government contribution of $3 million) Ocean Sports Centre - an elite facility for yachting and a range of other sports.
Meanwhile, a cornerstone investment is being held ready to ensure our kayakers also have a world-class centre of excellence, once key decisions are made about location.
So, high performance sport is in a building phase.
The 50 per cent budget increase from 2010 will provide sufficient funding to take us to the next level.
By 2014, when the current budget squeeze starts to ease, and the major capital projects that will provide our network of high performance assets are completed, we will again look at what is required to take us forward.
During this period we will keep working to expand our partnerships with corporate and philanthropic donors - taxpayers should not be the only funders of high performance sport.
We need more Owen Glenns to put their hands up.
New Zealand is part way through an ambitious expansion of its high performance sport systems, and in 2012 our Olympic athletes have demonstrated what an outstanding investment this will be.