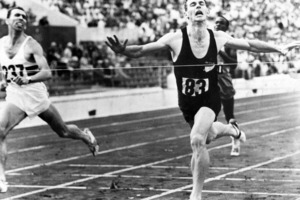 The IAAF has chosen the occasion of the Athletics New Zealand 125th Annual General Meeting in Hamilton this weekend to announce that New Zealand athletics icon, Sir Peter Snell will be one of twenty four inaugural members of IAAF Hall of Fame.

The announcement from the President of the IAAF Lamine Diack coincides with the start of Athletics at the 30th Olympiad in London and highlights the contribution to the Sport by Snell's coach, Arthur Lydiard and New Zealand latest Athletics Olympic Gold medallist Valerie Adams.

Diack makes a point of Athletics New Zealand being at the forefront of successful global development in the sport including its transition to the modern professional era and "punching above its weight" in the global athletics scene.

It was on the Olympic stage that Snell made such a name for himself, as the surprise winner of the 800 metres gold medal at the 1960 Rome Olympics. Two years later he broke the world records for the 800 metres and Mile. In 1964, at the Tokyo Olympics, he retained his Olympic 800 metres title and also won the 1500 metres title.

Snell, voted New Zealand's "Sports Champion of the (20th) Century", went on to a distinguished scientific career in the USA and was knighted in 2001.

The Official induction ceremony will be held at the IAAF Centenary Gala in Barcelona on 24 November.