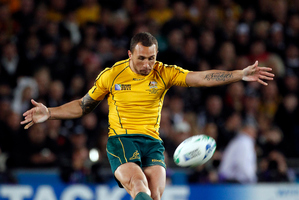 Sport New Zealand is taking quiet satisfaction from our positive start at the Olympics. We seem well set to win its predicted minimum 10 medals, five of which should be gold.
As a small nation we have always punched above our weight and as a physically isolated nation, international sporting contacts continue to be important to us. But there is a downside to sport in New Zealand and that is crowd behaviour.
Inappropriate touchline behaviour, mainly verbal but sometimes physical, is a disincentive to match attendance and is damaging our international reputation. Regrettably, it is going unchallenged.
New Zealand inherited the British concept of fair play, central to which were ideals not only of respect for the rules of the game but of respect for opponents and referees.
With our increasing cultural diversity and social dislocation, conflicting attitudes havearisen as to what sportsmanship is.
The gracelessness, the in-your-face aggressiveness of many spectators, is becoming an increasing embarrassment. The younger generation believes it was always like this, that it is normal behaviour. They are wrong.
Take the conversion of tries in rugby. In our fathers' time it was unthinkable to boo an opposing goal kicker.
Booing as part of crowd interference is clearly a cultural issue.
Most recently, I saw and heard booing at the Vixens-Magic netball final, and again in the Crusaders-Chiefs Super 15 semifinal last weekend where it was particularly bad. It spoiled the atmosphere for those who subscribe to conventional sportsmanship.
It also makes New Zealand look bad internationally. I dread the Super 15 final between the Chiefs and the Sharks tomorrow.
Apologists will shrug and say it is simply a reaction by "up-front passion" people. So is any form of violence.
I have asked "booers" why they do it and they reply, indignantly, that "it is only a bit of fun" - the claim made by all bullies.
They are impervious to reasoned argument and do not have a clue about respect for one's opponents. For them, it is about winning at all costs. Clearly, a public education scheme is needed.
I have searched Sport New Zealand's website and can find no guidelines which promote values of sportsmanship.
Sport New Zealand claims its ambition is to "ensure sport continues to enrich the lives of Kiwis everywhere, every day", and says it plans to do this by encouraging children and adults to feel confident in participating.
It has also undertaken to provide clear guidelines to parents, teachers, coaches and volunteers "to help lift the quality of the sport and recreation experience."
These are admirable goals but nowhere can I find any mention of sportsmanship.
I have gone to websites for rugby union and rugby league in New Zealand and, again, no mention of a code of values for spectators.
We can learn from the Rugby Football Union of England. As in New Zealand, rugby's popularity has spread across class and ethnic boundaries. Two years ago, the England RFU produced its Code of Rugby and identified the game's core values - teamwork, respect, enjoyment, discipline, and sportsmanship.
It was made clear that everybody involved in rugby in England, from players to parents to spectators, is expected to uphold these values.
This code is regularly distributed in the rugby fraternity. At some games Spectator Cards are distributed which reiterate the core values of sportsmanship central to which is the enhancement of enjoyment by showing respect to one's team and to their opposite numbers.
Sports administrators in New Zealand would do well to investigate the English initiative.
Last weekend, I attended a local rugby league game and sat with a mixed group of supporters and opponents. In our small corner, the old values reasserted themselves. Most of us applauded good play from both teams and commiserated when either side made costly errors.
It was a hugely pleasurable experience to cheer for the game itself. Regrettably, it is not usually like this.
Principal Youth Court Judge Andrew Becroft, speaking at the School Trustees Association's annual conference last month, said some values in society, such as integrity, kindness, honesty and respect, were non-negotiable. The sporting public need to take these words on board.
Sport revels in skill rather than brute force, responds to intelligence rather than ignorance, enhances discipline rather than violence and should produce pleasure rather than pain.
New Zealand is ready for a much needed boost in sportsmanship but the situation will not improve without help. For violence and bad manners to succeed, it requires only that good men and women do nothing.
The barbarians are at the gates; some would say that they have already breached the walls. What will our leaders do?
David Howard lives in Auckland. His family have been involved in New Zealand sport as players, coaches and administrator since 1909.