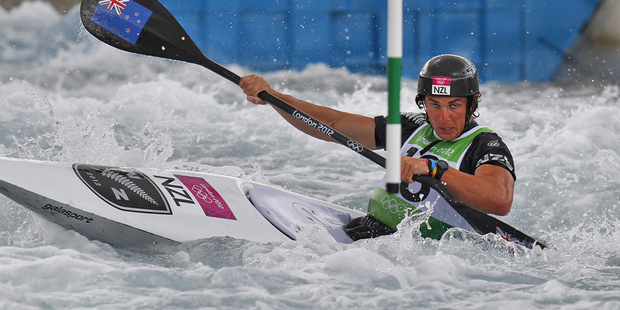 New Zealand's Mike Dawson has qualified for the semifinals in the men's kayak slalom at the London Olympics, despite the efforts of his Mum.
Dawson finished in eighth place in the heats with the top 15 progressing to the next round on Thursday morning (New Zealand time).
Dawson sat in eighth after the first run with a score of 90.90 and had the sixth best score of 88.58 on his second run.
He had a couple of two second time penalties from touching gates, one of which came on gate five where his mum Kay was a judge.
"I guess if there were any questions of bias they were ruled out there, " Dawson laughs.
Competitors' runs are also reviewed on video and the chief official has the final say.
With plenty of experience in the extreme kayaking, today's strong whitewater played to Dawson's advantage.
"It was big and flowing. I just used the water and didn't fight it too much. I didn't use a lot of energy. I just did what I do in training with my Dad [coach Les]"
The top 10 go through to the final with the medals also decided on Thursday morning (NZT).
Germany's Hannes Aigner leads the field.