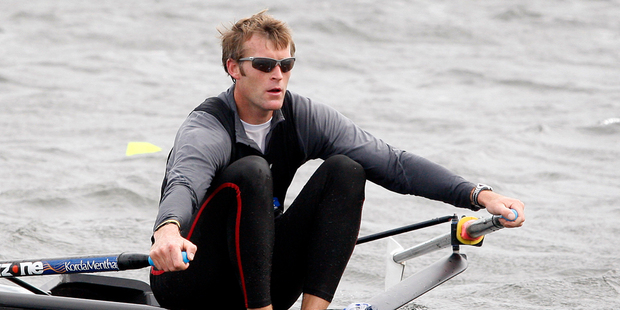 A look ahead towards the first day of the 2012 London Olympics and which New Zealand athletes will be competing.
ROWING
The New Zealand rowing team are the first in action on the opening day with several gold medal hopes hitting the water in the heats.
Women's pair Juliette Haigh and Rebecca Scown will be the first of seven New Zealand boats in competition tonight with their heat beginning at 8.40pm. They will be followed by the men's double scull (Nathan Cohen, Joseph Sullivan), the women's quadruple scull (Fiona Bourke, Sarah Gray, Eve Macfarlane, Louise Trappitt) and the men's quadruple scull (Michael Arms, Robbie Manson, John Storey, Matthew Trott).
New Zealand's big golden hopes on the water men's pair Hamish Bond and Eric Murray race in their heat at 11pm with Beijing bronze medallist Mahe Drysdale racing in the single scull an hour later and women's single scull Emma Twigg closing out the day at 12.30am.
Read: Drysdale set to shoulder burden
SWIMMING
The New Zealand swim team also begin their campaign tonight with 400m freestyle swimmer Matthew Stanley the first on the blocks. Natalie Wiegersma (400m individual medley) and Glenn Snyders (100m breaststroke) will also race followed by the women's 4x100m freestyle relay team of Amaka Gessler, Tash Hind, Penelope Marshall and Hayley Palmer. Heats will run from 9pm to midnight with finals in three of the four events taking place tomorrow morning from 6.30am, where the first medals from the pool with be handed out.
CYCLING - ROAD
New Zealand's first chance for a medal will be in the men's road race which ends at 3am, although Greg Henderson and Jack Bauer are at very long odds to finish in the top three. All eyes will be on the Great British team and whether Tour de France winner Bradley Wiggins or sprint specialist Mark Cavendesh can win on home soil.
Read: Tour just the ticket for road race
EQUESTRIAN
Day one of the Olympics is also day one for eventing with Jock Paget and Jonelle Richards taking part in the dressage. Fellow team members Andrew Nicholson, Caroline Powell and Mark Todd will compete on day two.
Read: Powell hoping luck might finally be on her side after tough year
FOOTBALL
The only other New Zealand team taking part in the opening day are the Football Ferns who have already kicked off their Olympic campaign with a 1-0 defeat to Great Britain on Thursday morning. Their task doesn't get any easier with a match against Brazil at 1.30am.
MEDAL CHANCES?
Not for New Zealand no. Many of our rowing medal hopes are competing over the next 24 hours but their respective finals will take place later in the week.
The first medal of the Games will be handed out at around 10.30pm NZT in the women's 10m air rifle shooting event.
Medals will also be decided in fencing, judo, weightlifting and archery.
- HERALD ONLINE