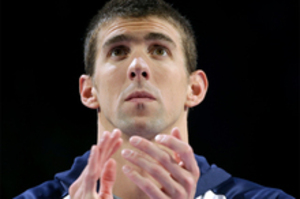 Here is a collection of the best quotes from the sports world over the last week.
"If I was concerned about getting me noggin knocked off I would go and play netball." - Sydney Roosters prop MARTIN KENNEDY makes it clear he wants the controversial shoulder charge to stay in the NRL.
"Tell Brownie to put me back on." - A heavily concussed DEAN YOUNG offers a useless plea to his old St George Illawarra coach Nathan Brown, who hasn't been at the club since 2008.
"If they were a horse you'd swab them." - Canberra coach DAVID FURNER after his side's stunning form reversal in just a week, smashing Cronulla 36-4.
"We'll make sure the bus gets sidetracked. We might get the bus driver to accidentally turn down the wrong street." - GWS coach KEVIN SHEEDY reveals his plans to divert potential recruit and Collingwood forward Travis Cloke to the Giants' Sydney base before their game on Saturday.
"He said, 'Can you keep a secret? You are the flag bearer'. My first question was 'why?' I sort of looked at him and said, 'Are you serious?"' - Basketballer and four-time Olympian LAUREN JACKSON on being selected Australia's flag bearer for the 2012 London Games' opening ceremony by Olympic chef de mission Nick Green.
"Dad passed away exactly as he ran. Quickly." - JOHN TRELOAR JR on the passing of his father, former Australian Olympic sprinter John Treloar.
"I've been waiting for an opportunity that I'm comfortable with and it's arrived and I would never say no to it." - RICKY STUART on his appointment as Parramatta Eels' head coach from 2013.
"I'm here to work hard, to run through brick walls." - Socceroo and former Everton star TIM CAHILL after signing with US Major League Soccer franchise the New York Red Bulls.
"Still need to work hard on my accent ... at (supermarket) Tesco I asked where can I get fresh mint the guy took me to the fresh meat section." - Australian 3000m steeplechase athlete YOUCEF ABDI has a lost in translation moment while shopping in London.
"It's just about how many toppings I want on my sundae." - American swimming superstar MICHAEL PHELPS reflects on chasing more gold medals to add to his collection of 14.
"Anyone commenting on Leisel's weight 3 days out from Olympics should be ashamed. Should be celebrating our athletes not pulling them down." - Olympian GIAAN ROONEY jumps to the defence of veteran swimmer Leisel Jones, after it was suggested she is out of shape for the London Games.
"It's been a tough road, I haven't always won my fights. Wednesday night was a high." - Three-time world champion boxer DANNY GREEN on his fifth-round knockout win over Danny Santiago.
"If I could have it all over again, I wish I'd aimed a little further right on 17." - ADAM SCOTT reflects on his tragic British Open loss, which saw him throw away a four-stroke lead with four holes to play.
-AAP